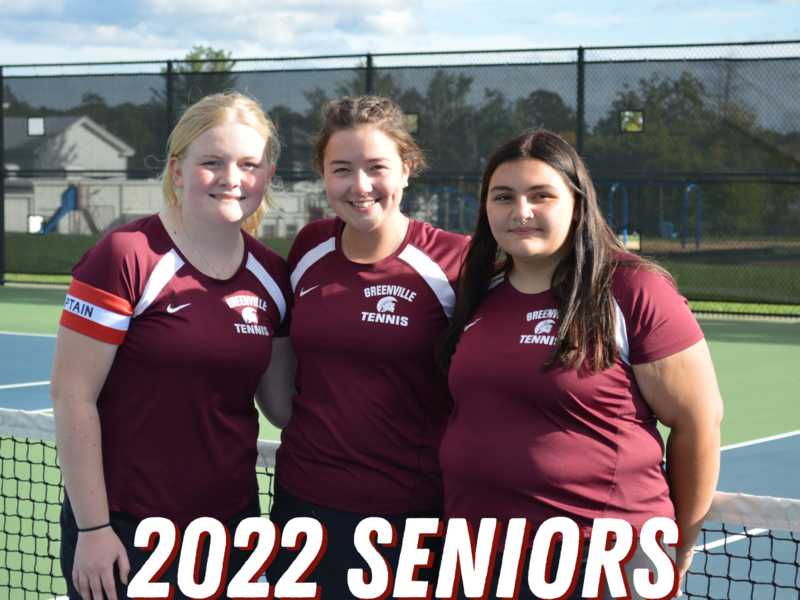 On Thursday we celebrated our Girls Varsity Tennis graduating seniors. Here's what Coach had to say:
"Our first year was a challenge. We started "0" and nothing. Thanks to Mama Maile we went up one summer and hit balls around, and then the sky opened up - but we chugged along. The second year we lost only one, third year we were undefeated. And this year is still yet to be determined. This goes to show it doesn't matter where you start, it's how you finish.
Jaden Burke joined our team and was gung-ho from the start. She took charge of everything, she practically did my job. And she's very good at it! She's managerial.
Victoria Maile is our designer. She's always designing for us. She works hard and is not one to complain. Even though she might not agree with what I do, she goes with it and takes one for the team.
Courtney Deangelis does anything you ask her to do. She started out playing doubles and made the transition. The biggest thing with Courtney was her first win, she didn't get to celebrate much but she was a trooper."
Maria Garcia Rodero was unable to attend the ceremony, but she joined the team this year as an exchange student from Spain!
Congratulations to the graduating seniors - you will be missed!