Math Night at Scott M. Ellis Elementary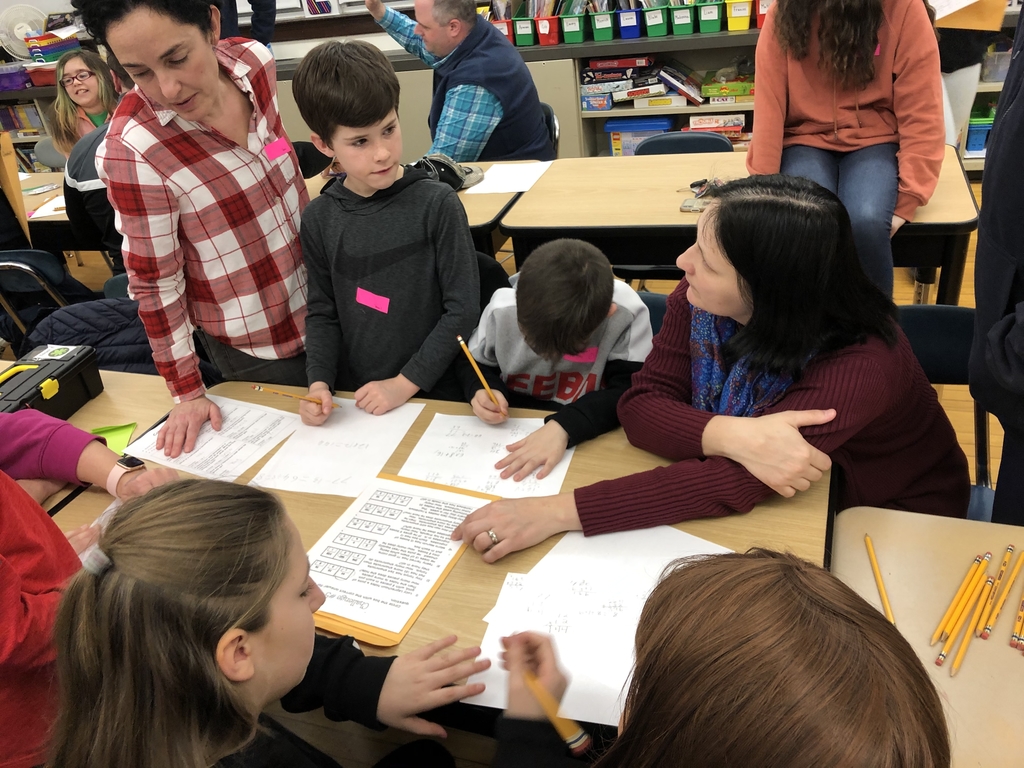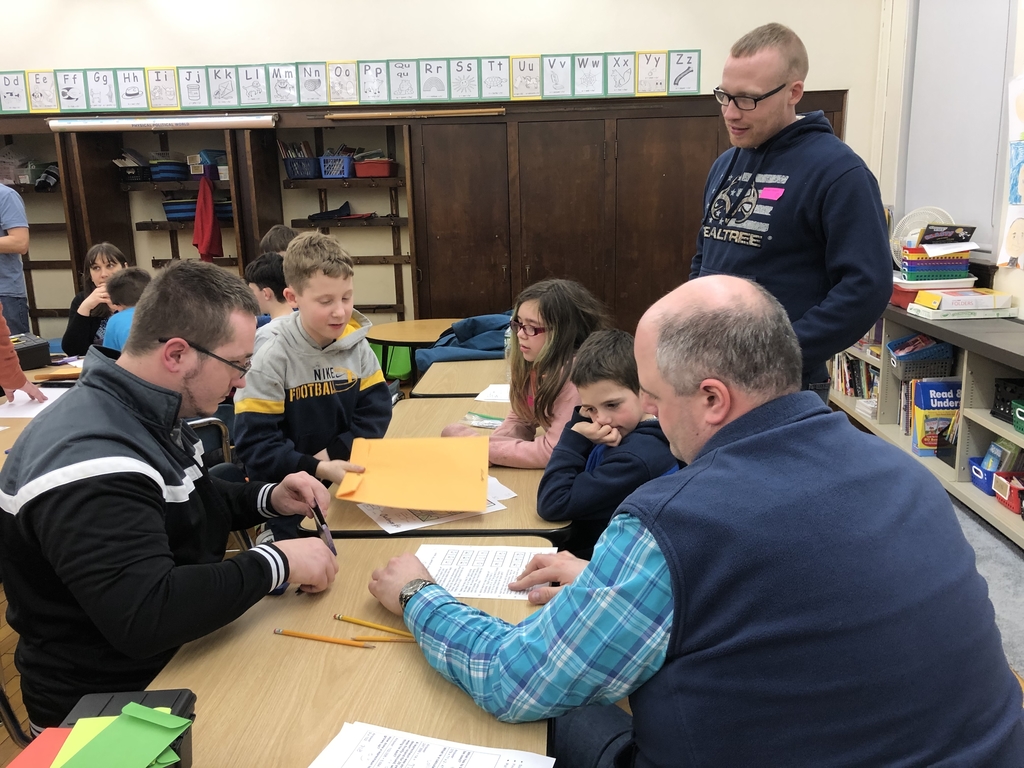 One School One Book: The Big Reveal!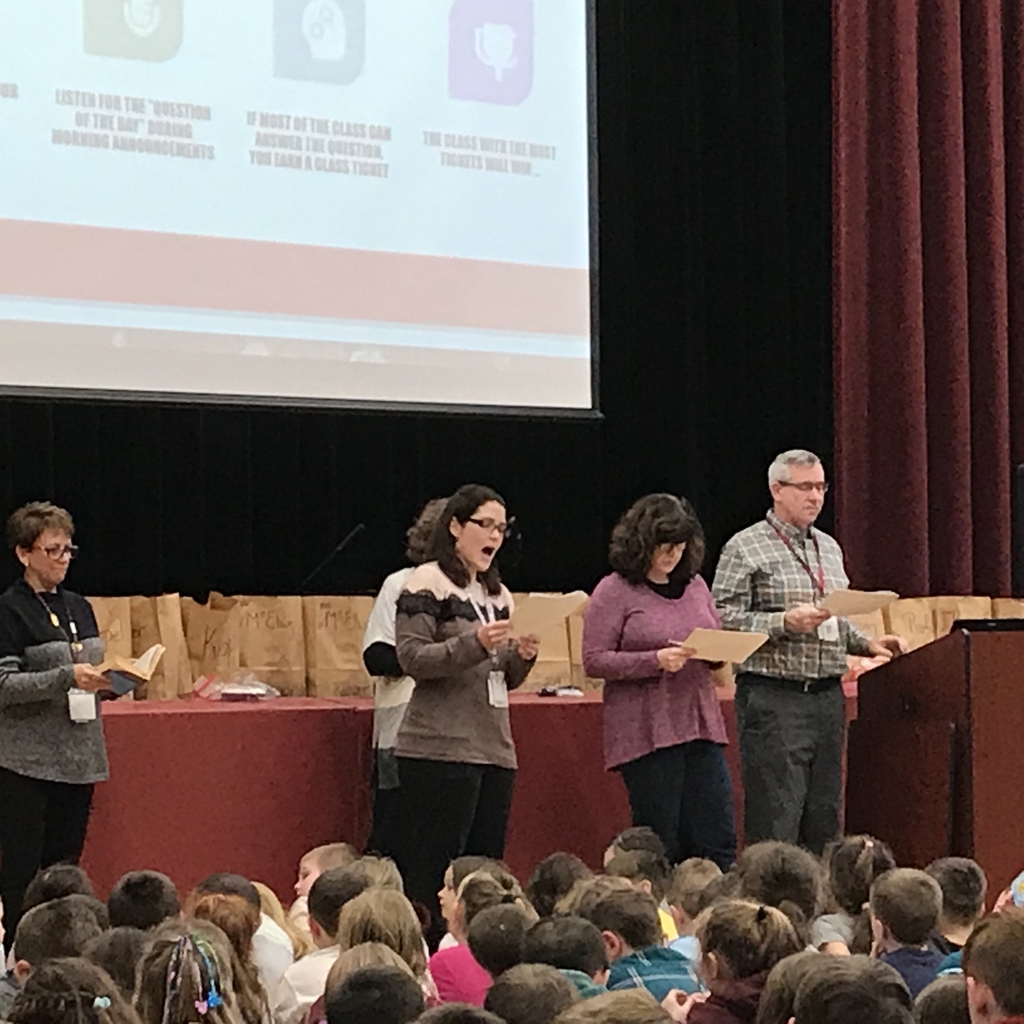 The Fifth Grade Band rehearses for the Instrumental Music in Our Schools Concert which will take place tomorrow evening in the MS/HS auditorium.


Call to reserve your tickets for GCS HS Musical, Fiddler on the Roof.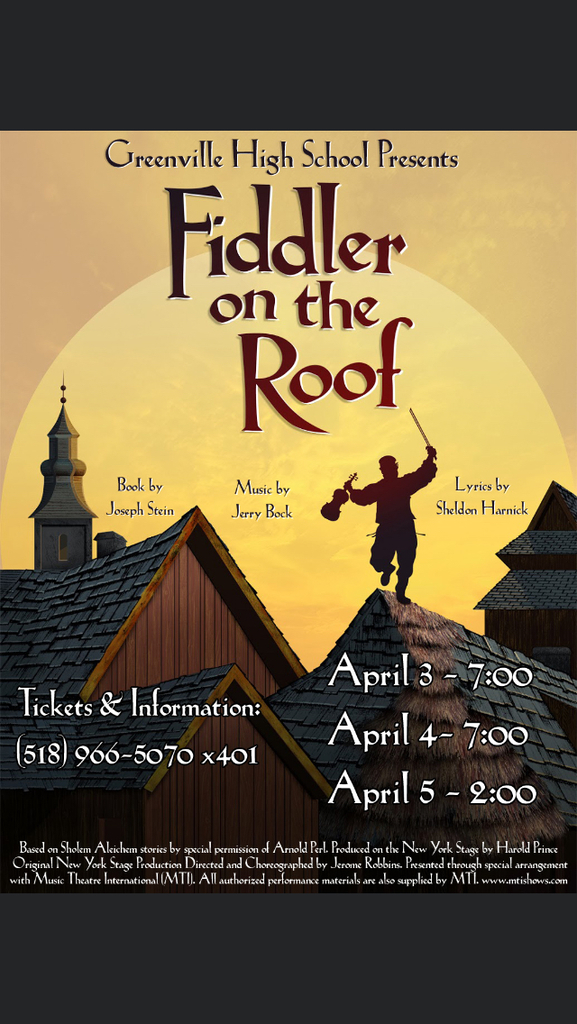 A fun Friday filled with dancing at the high school and coding Spheros at the middle school!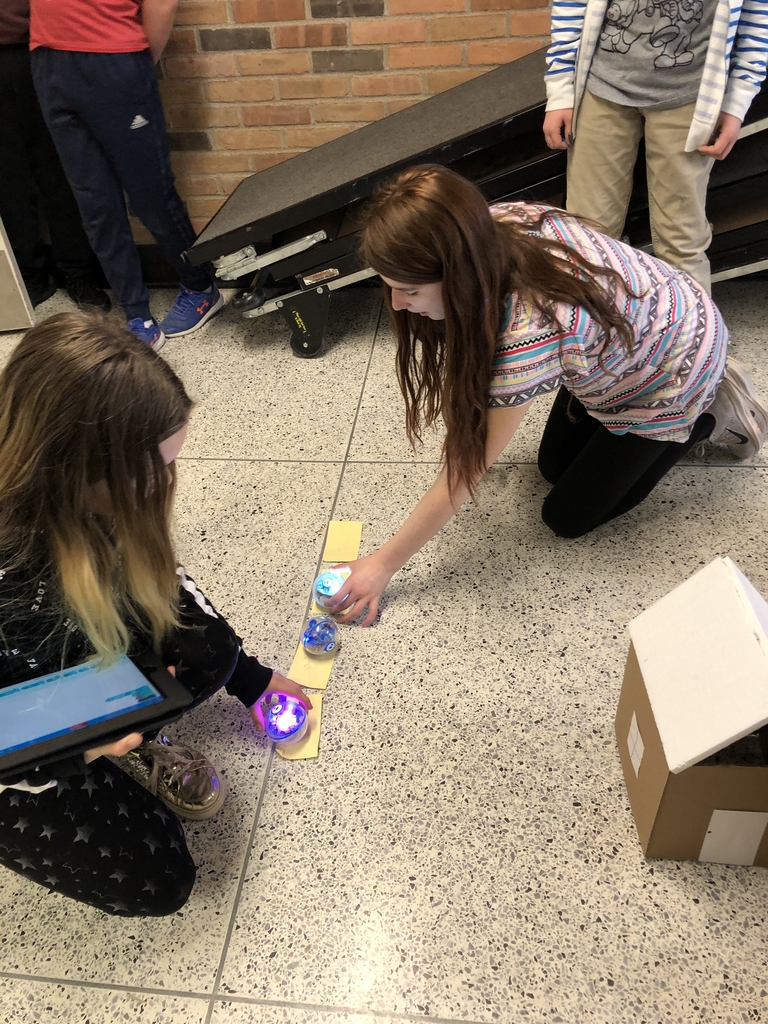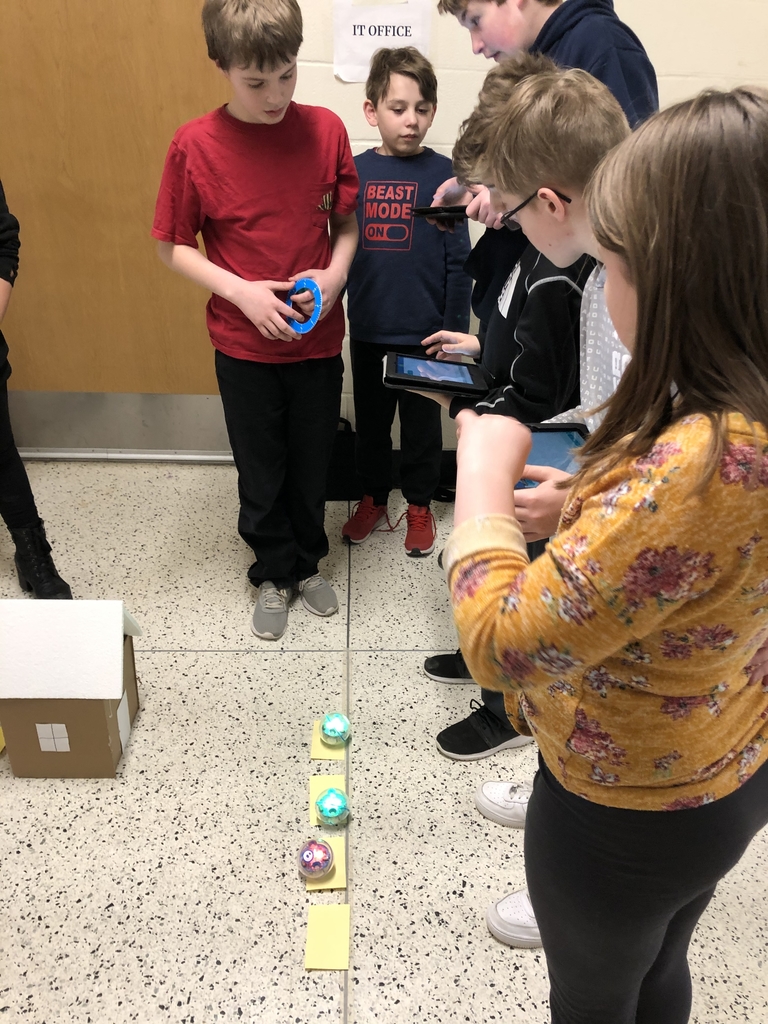 Students in Mrs. Seaburg's Child Development class are taking robotic babies home today after learning how to properly put them in infant carriers.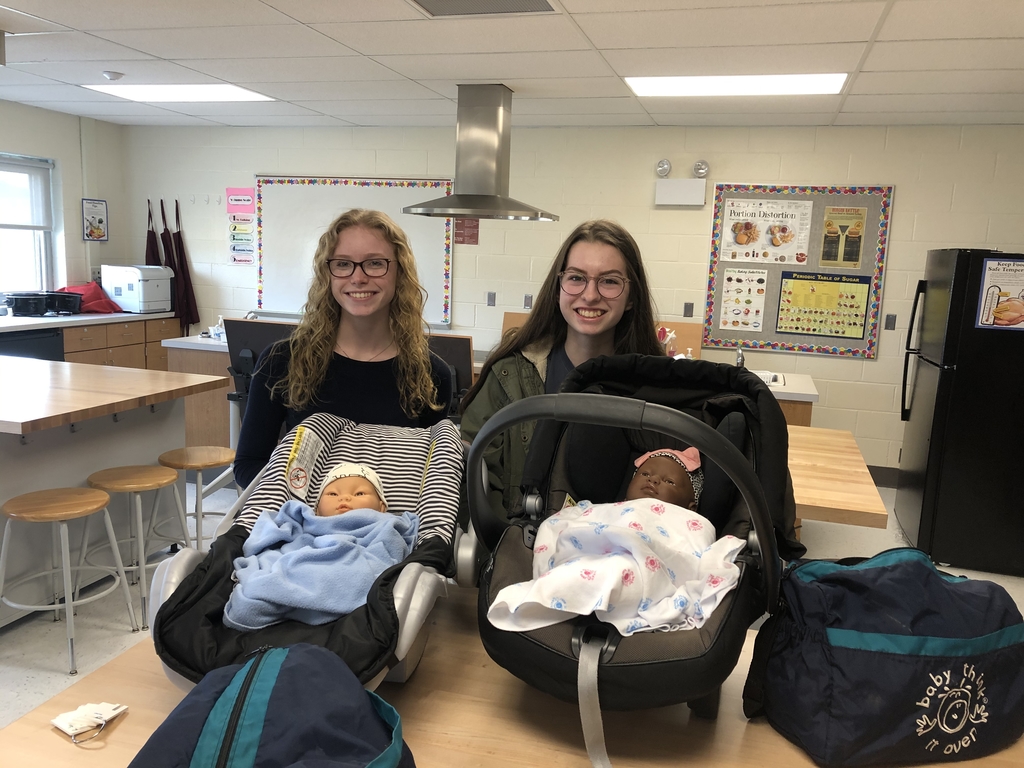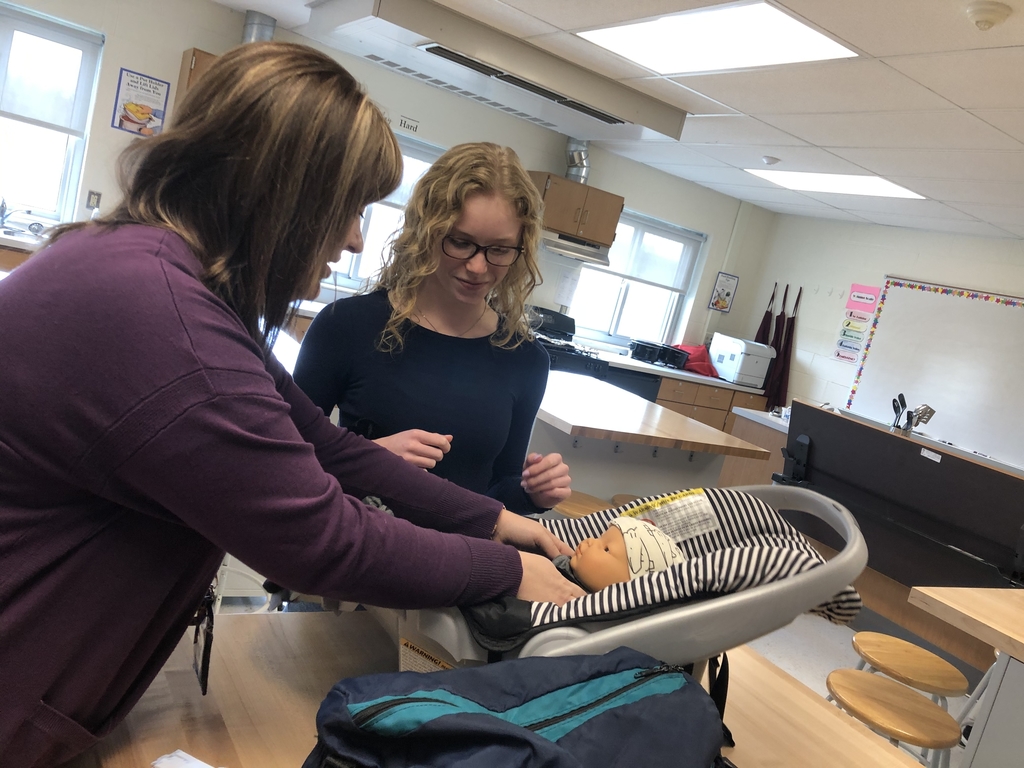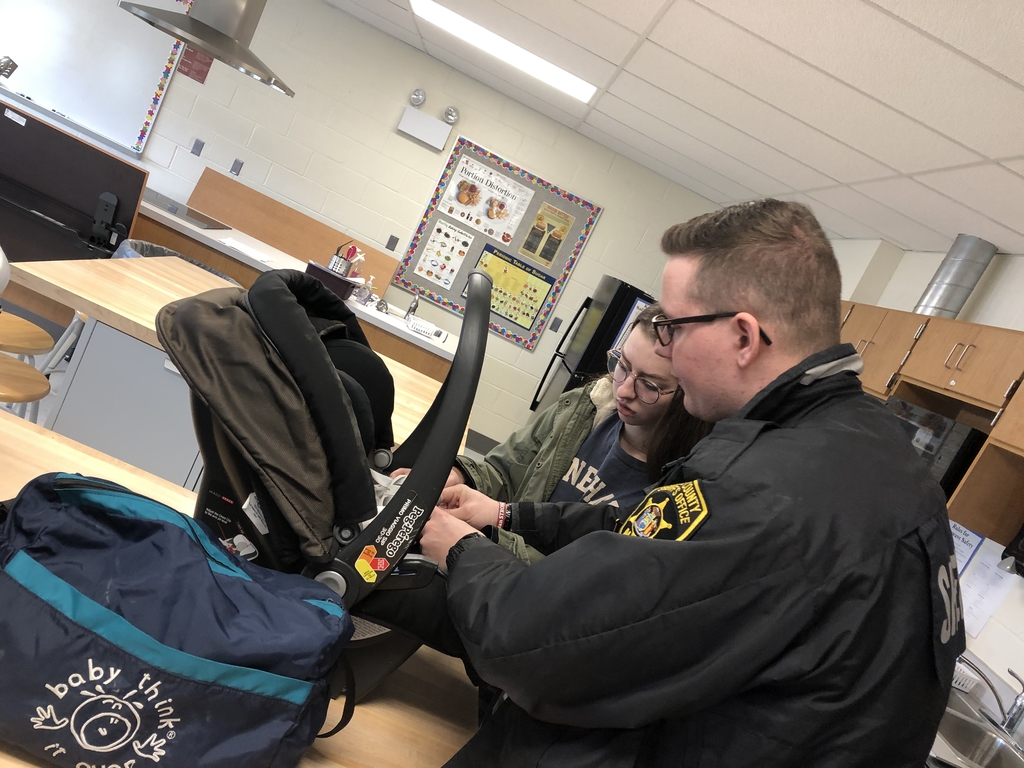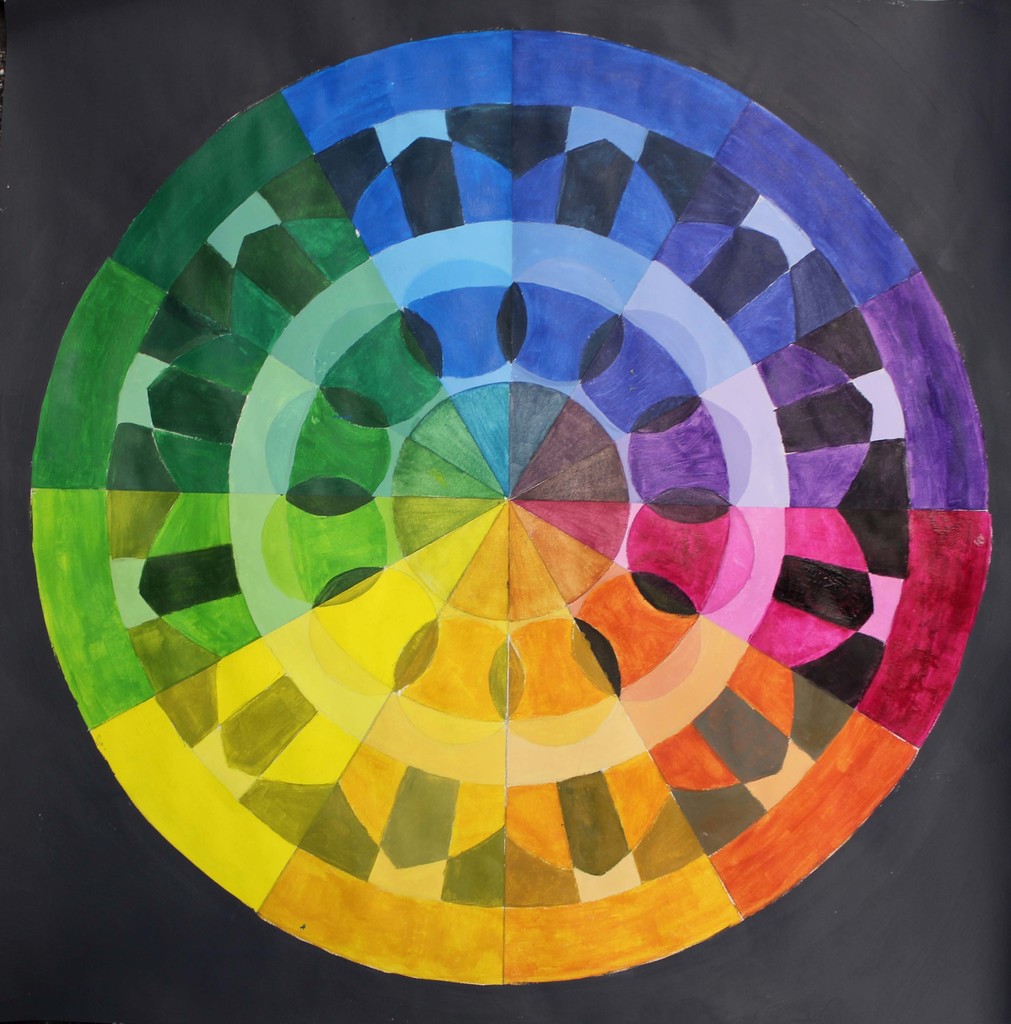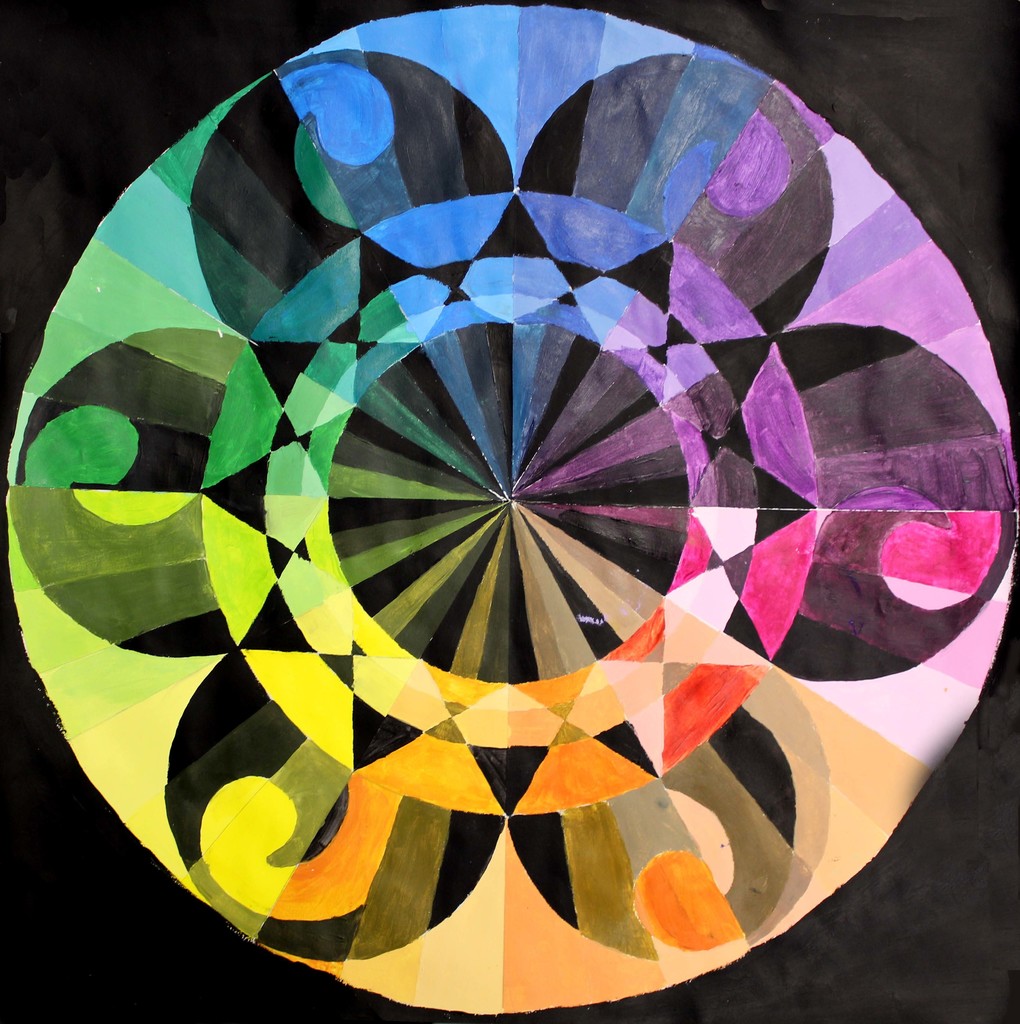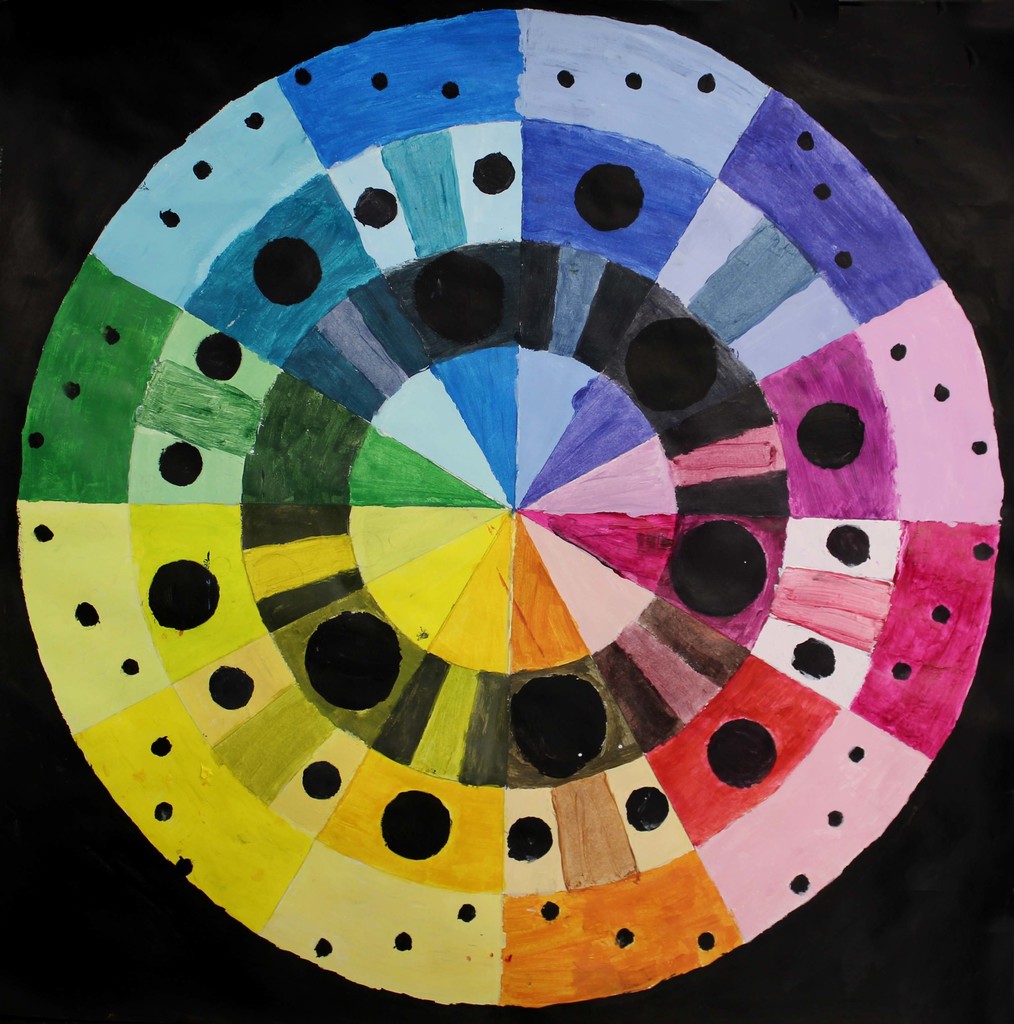 The HS is fortunate to have Marcus McGregor teaching dance in our PE classes this week.
Website change...fewer clicks! Choose your site listed at the top and it's menu appears below. We hope you find this update helpful!


Senior Night Basketball and Cheerleading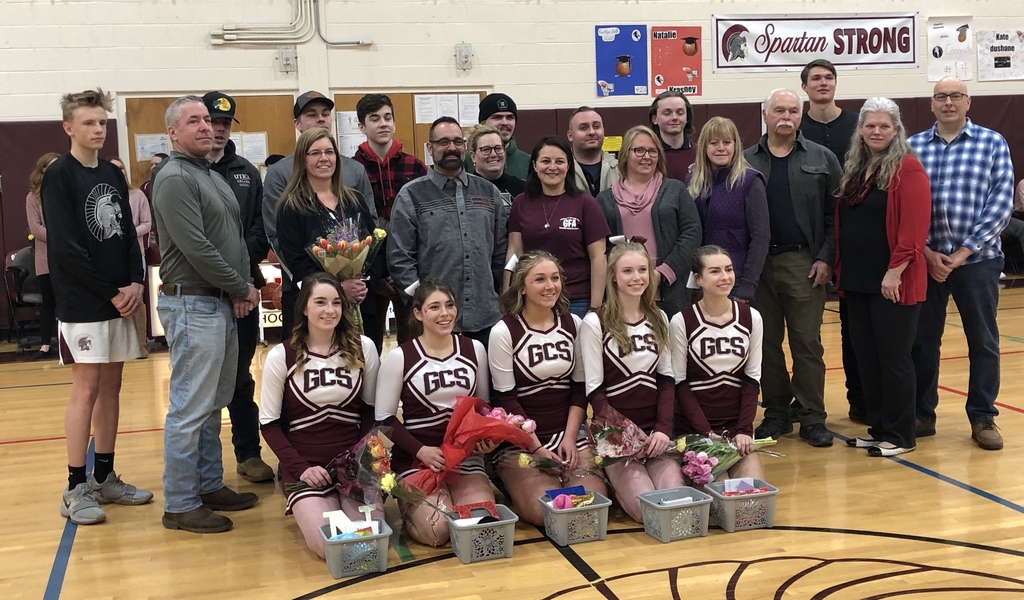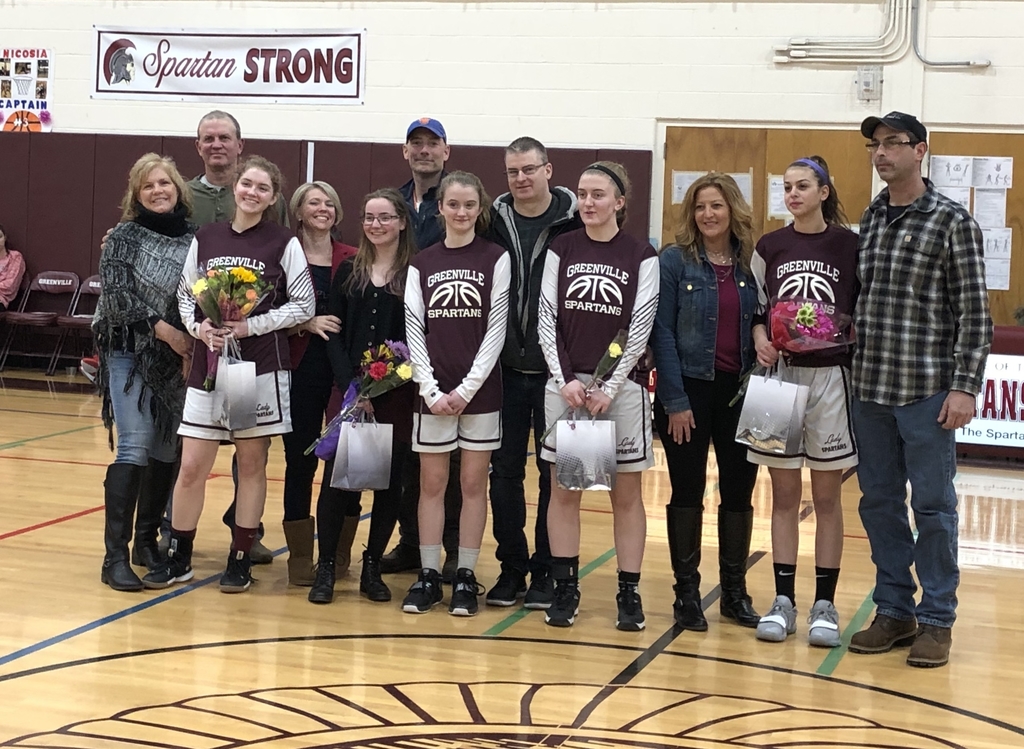 Camp Invention Families, The Alumni Discount has been extended through today (2/12). You can still register today and save $35 off by using promo code D35CAMP. Friends can use promo code D25CAMP through March 31st to get $25 off.

Support the Greenville Educational Foundation at our annual fundraising event @ the Mountain View Brasserie March 21, 2020 2pm - 4pm. Advanced ticket purchase required.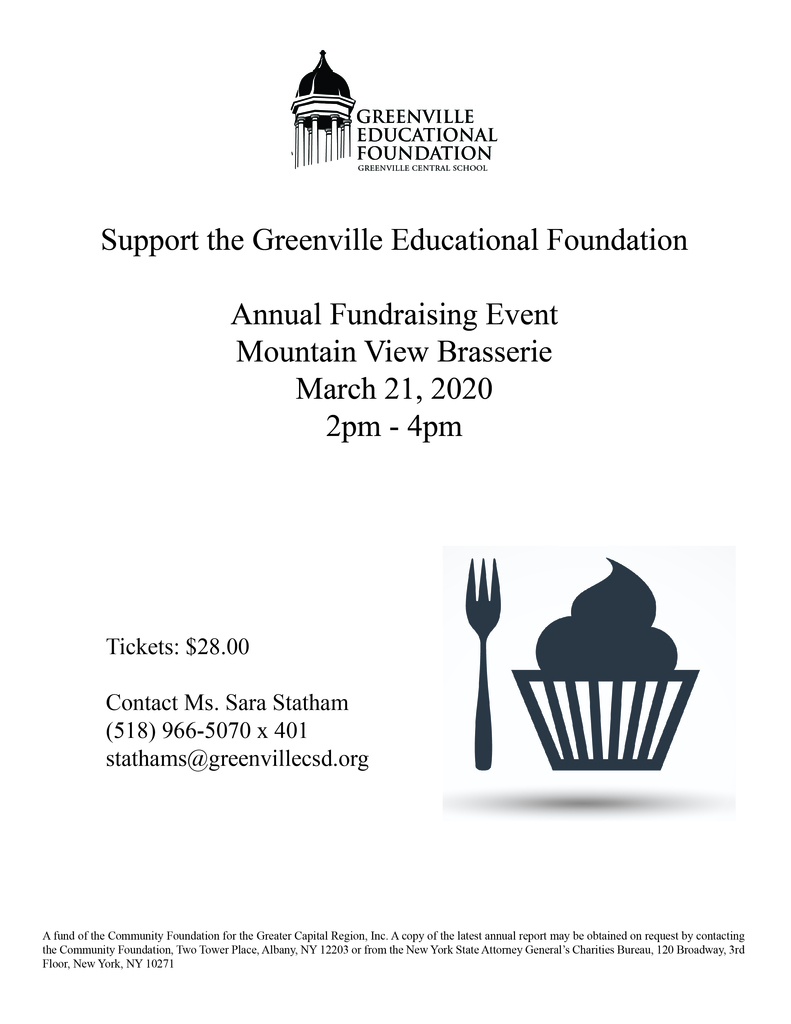 The photography student's final project was to recreate a famous work of art as closely as possible. The students got creative and had a blast making these recreations. Check out more of their photos at 
http://gcshsart.weebly.com/photography.html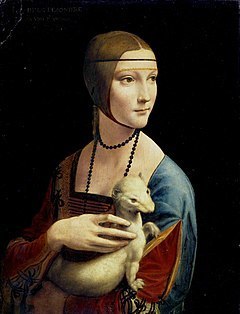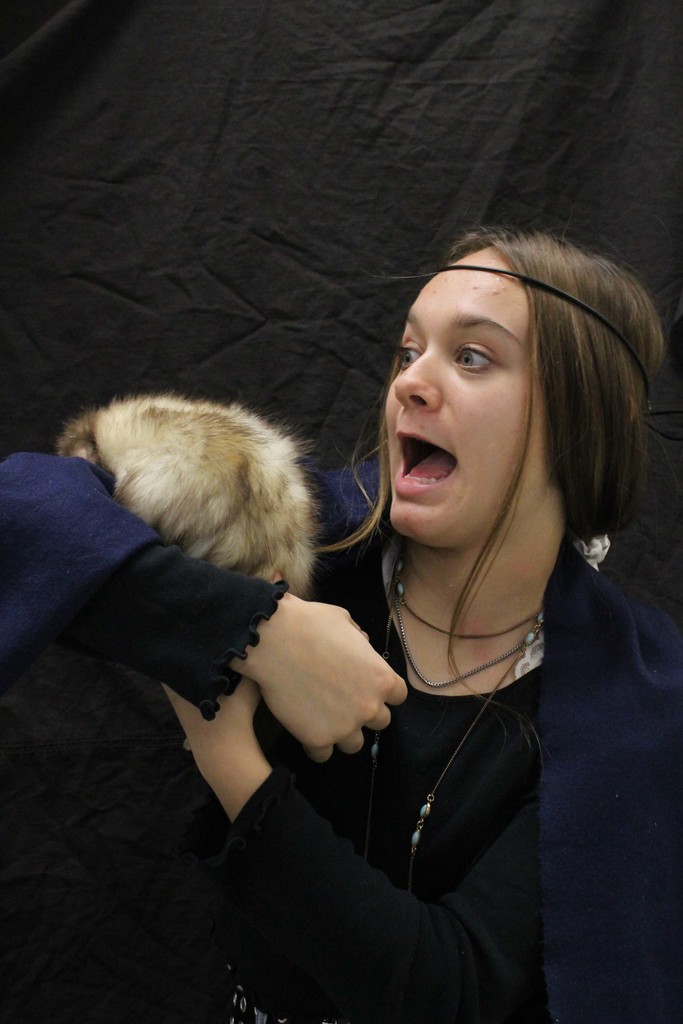 The Greenville Varsity Cheerleading Squad competed at the 4th annual Middleburgh competition. 11 schools from Section 2 attended the event. GCS placed 2nd in the small all girl division and 2nd in overall. Congratulations!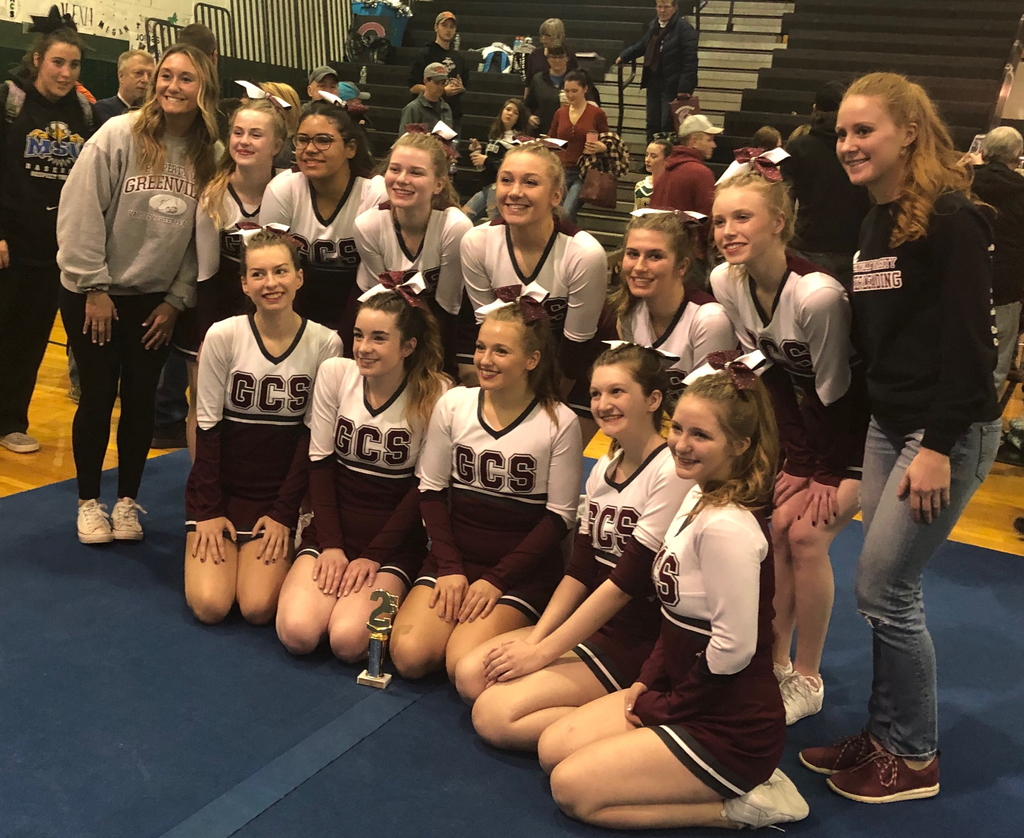 Congratulations to our senior wrestlers who were honored last night.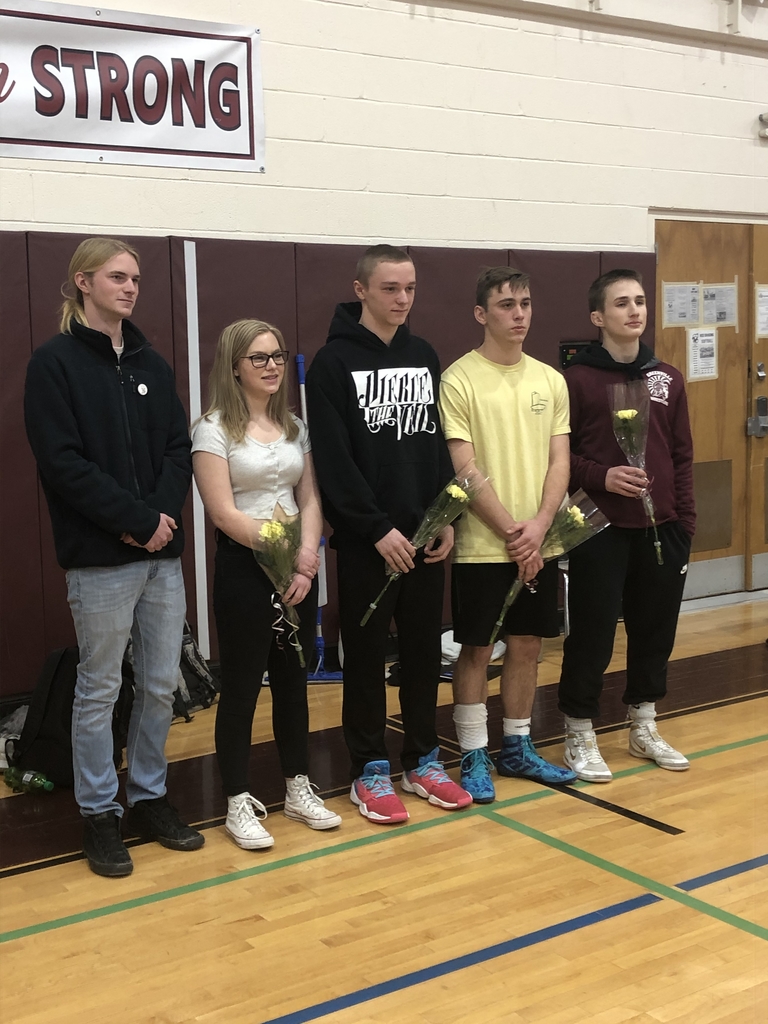 Video message from Media Club bit.ly/36bfLtX

January 2020 Regents Schedule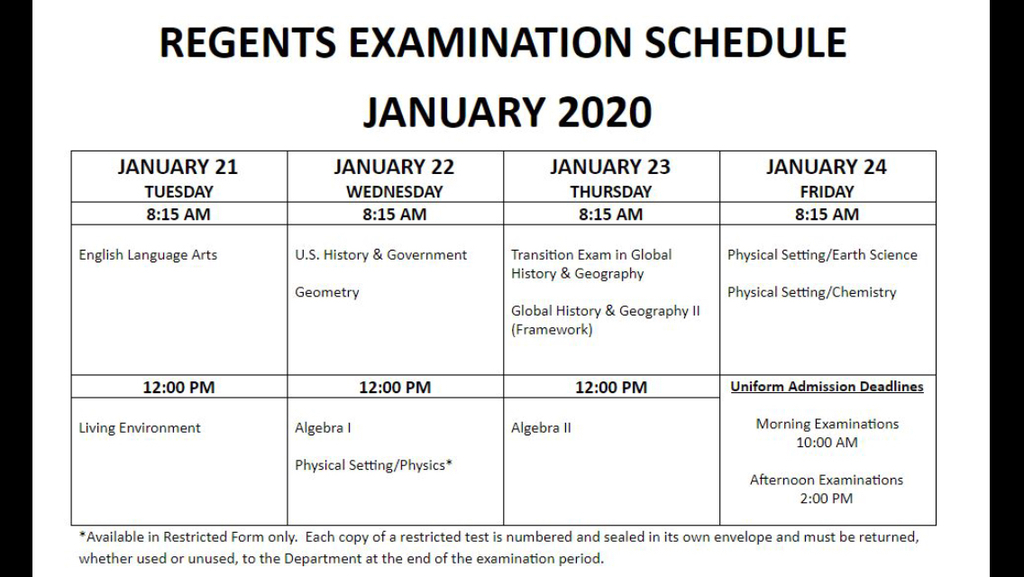 The No-Sew Blanket Drive was a huge success! 78 students and adults participated to make over 30 blankets. Thank you to all who participated! Stay tuned for the next date to finish the remaining blankets.