Today, Mrs. Moylan's classes kicked off this year's Holiday Card-Making Event! All week, students will be making cards that will be delivered through Greene County's Meals on Wheels program, as well as being distributed at local Nursing Homes.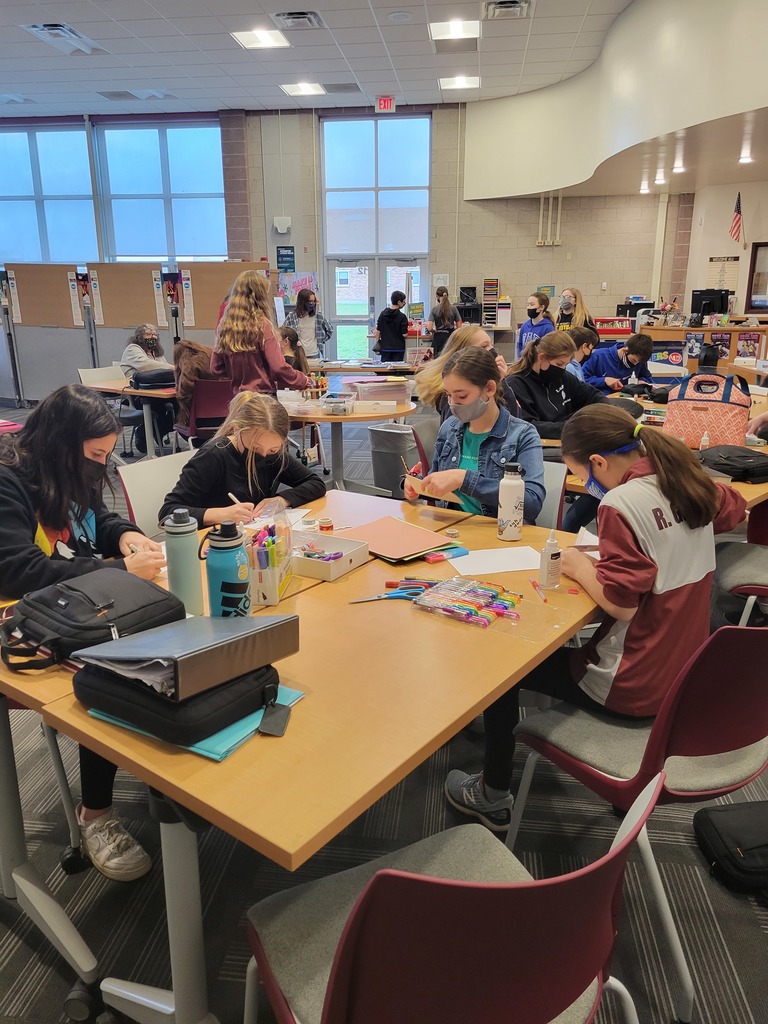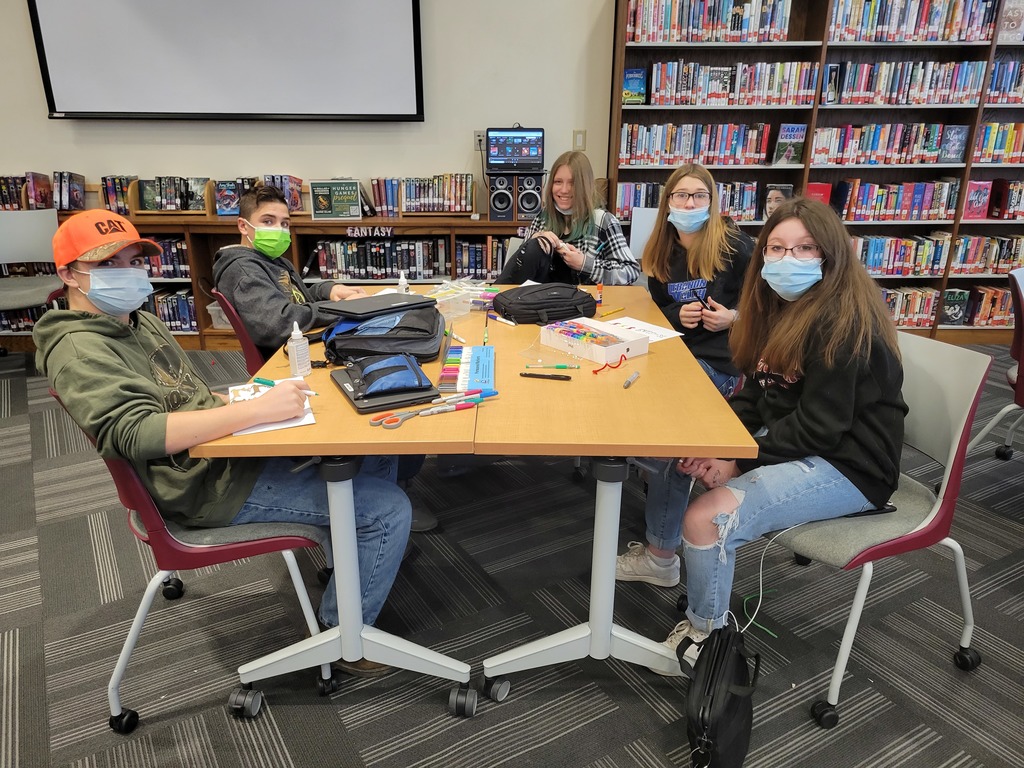 FFA will be hosting their annual Open House on Saturday, December 4th from 9:00am to 3:00pm under the white tent located next to the high school. The students have many items available: wreaths, swags, centerpieces, kissing balls and mini gnomes. You may also pick up your pre-orders on Saturday. Thank you for your support! Greenville FFA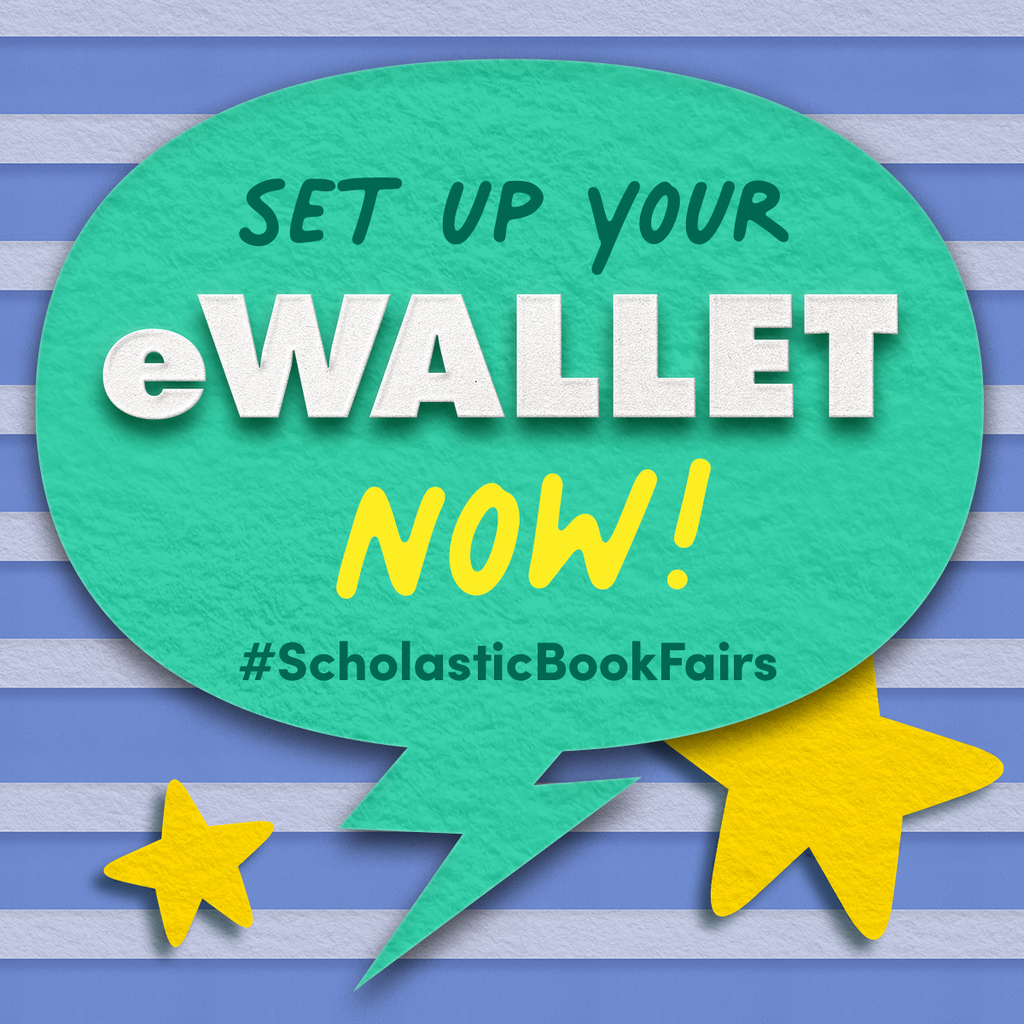 Join us at GCS HS for our Holiday Craft Fair. December 4th, 10 - 3.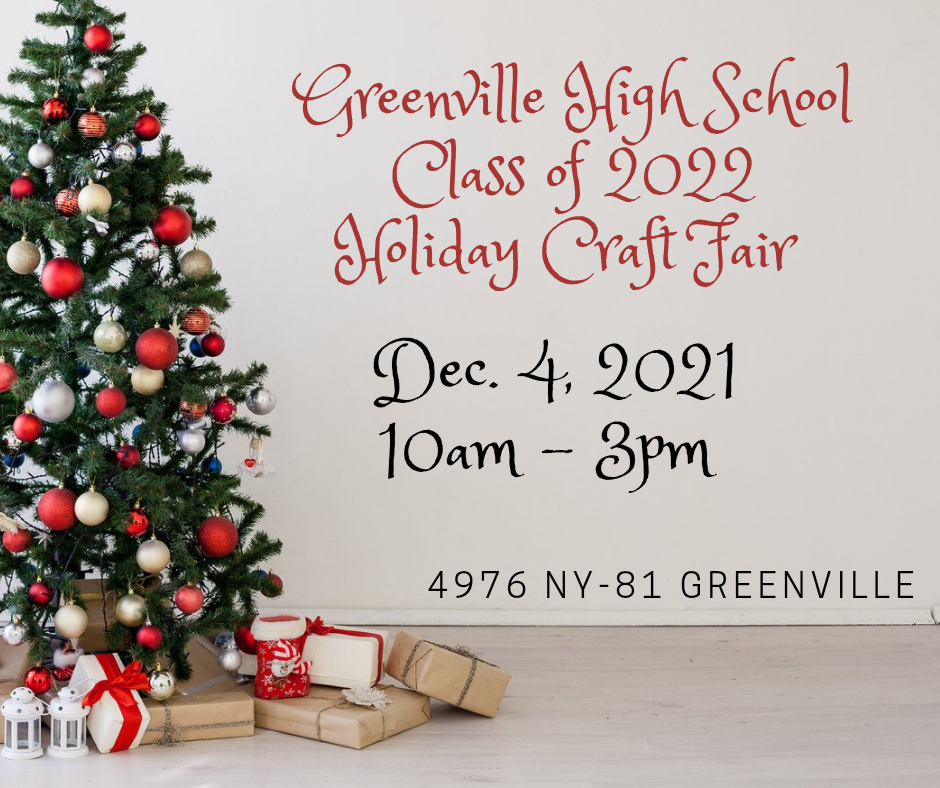 Future Freshman Night - December 1, 2021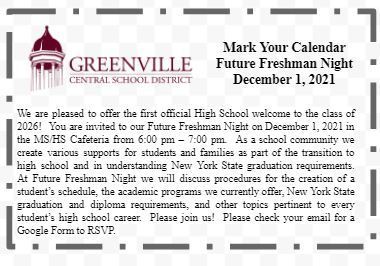 Greenville High School Holiday Craft Fair Dec. 4, 2021 10 - 3 Lots of Crafters & Vendors Bake Sale Silent Auction FFA Greenery Sale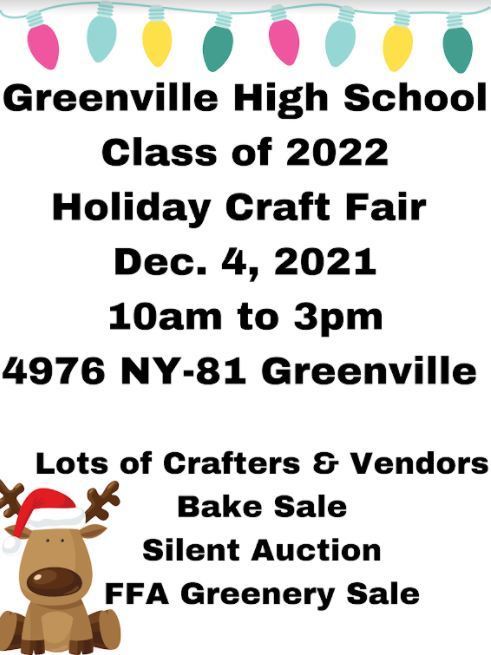 Do you like to cook? Do you need a gift for that hard-to-buy-for person? The Greenville MS/HS PTSA has you covered! From now until November 30th, the PTSA is selling gourmet olive oils, vinegars and salts from Saratoga Olive Oil Company. If you have never tried them, you are in for a treat! From salad dressings to marinades to cooking or even dipping sauces, these products are versatile and delicious! Check out saratogaoliveoil.com for recipes and pairing suggestions. We have been assured by Saratoga Olive Oil that delivery will be made before Christmas. Please use the attached Google form to submit your order. Payment (cash or checks) can be sent to the HS office/attn: PTSA (make checks payable to GCS PTSA). Please note that payment MUST be received by November 30th or your order can not be submitted. Please contact Kelly Hubicki (
kellyhubicki@gmail.com
or 518-669-3932) if you have any questions. Link to order:
https://forms.gle/qHc9EBkseLNvw4sf8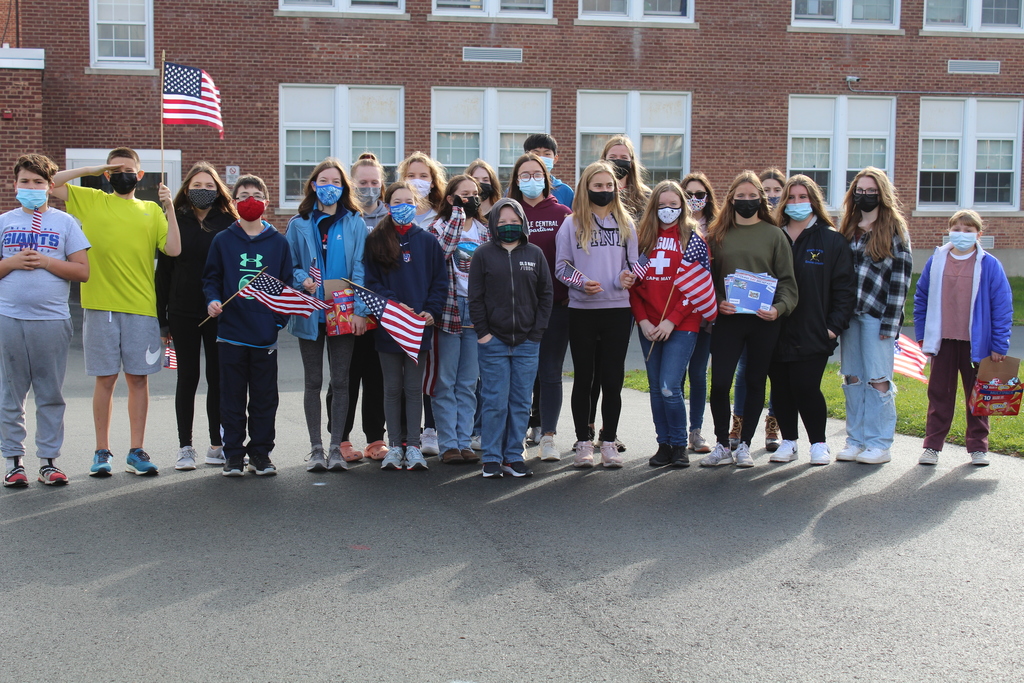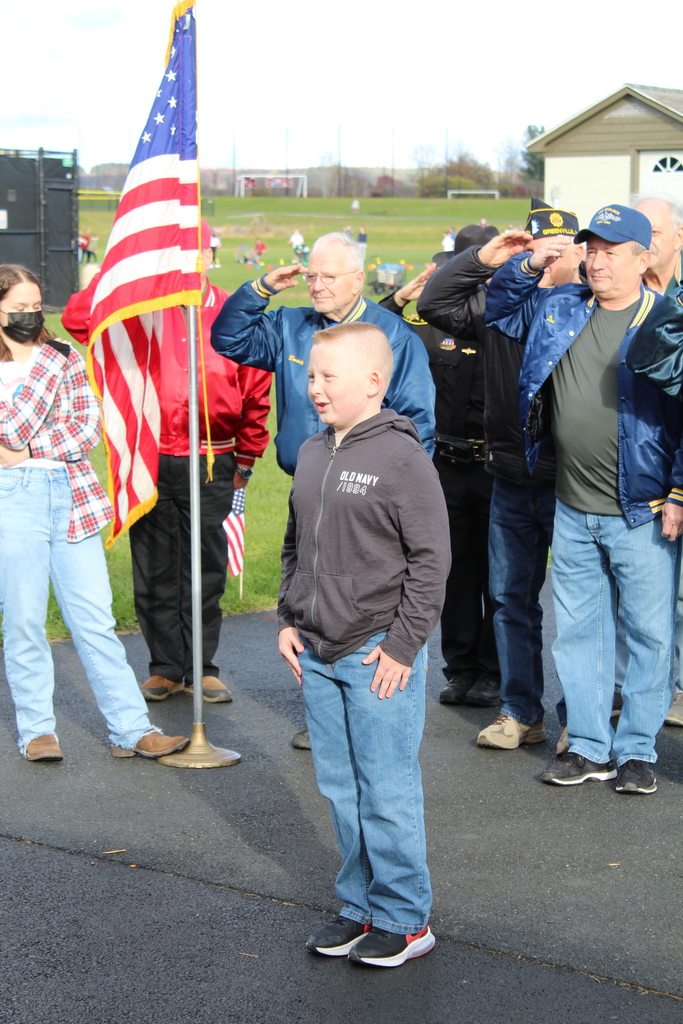 Boys Soccer Regionals this weekend: (1) No cash admissions. Gates will open at 12:30 PM. One ticket is good for both games. Children 10 and under will not need to purchase a ticket. Their admission is free. (2) The games will be streamed via the NFHS Network at
https://www.nfhsnetwork.com/associations/nysphsaasvii/soccer
. (3) The games will be played at Plattsburgh HS, located at 1 Clifford Dr. Plattsburgh NY 12901. (4) Fans can park in the Adirondack Lane parking lot, in the front lot on Clifford Dr. and there is some handicapped parking on the George Angell Dr. side. If fans park in the SUNY Plattsburgh parking lots on George Angell Dr., they do so at their own risk.

The Boys Soccer Class B Regional Final will be at Plattsburgh High School on Saturday, November 6, 2021 at 1:30pm– Beekmantown (Section VII) vs. Greenville (Section Two). Let's go Greenville.

HS Picture re-takes, Tuesday, 11/16 during lunch periods, 11 - 1:15.



Please consider donating food for our yearly food drive. The food directly serves families in our community. Thank you.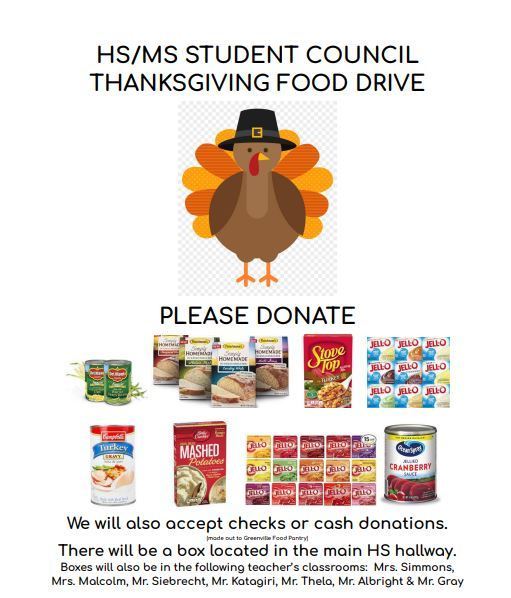 The Greenville girls soccer team finished their season today with a defeat to Holy Names. Great season Lady Spartans!

Congratulations to our boys on their victory over Ichabod Crane to advance to sectional semi-finals. All Sectional events are now CASH FREE. Section 2 will be accepting Digital Tickets through GoFan ONLY! Please purchase your tickets ahead of time for the semi-finals at Gloversville on October 27th at 5:00pm. Follow the steps below to purchase tickets: 1. Go to
www.gofan.co
2. Search "Section 2" 3. Select the event to purchase ticket for Please forward this information to others who may be attending the semi-finals to support our Spartans. Let's go Spartans!

Greenville boys soccer advances to the sectional semi-final with a victory over Ichabod Crane tonight.

Congratulations to Trey Smith on qualifying for the state golf tournament in June. Trey had the second best score during the state qualifying rounds at Fairways @ Halfmoon this past weekend. Spartan STRONG!