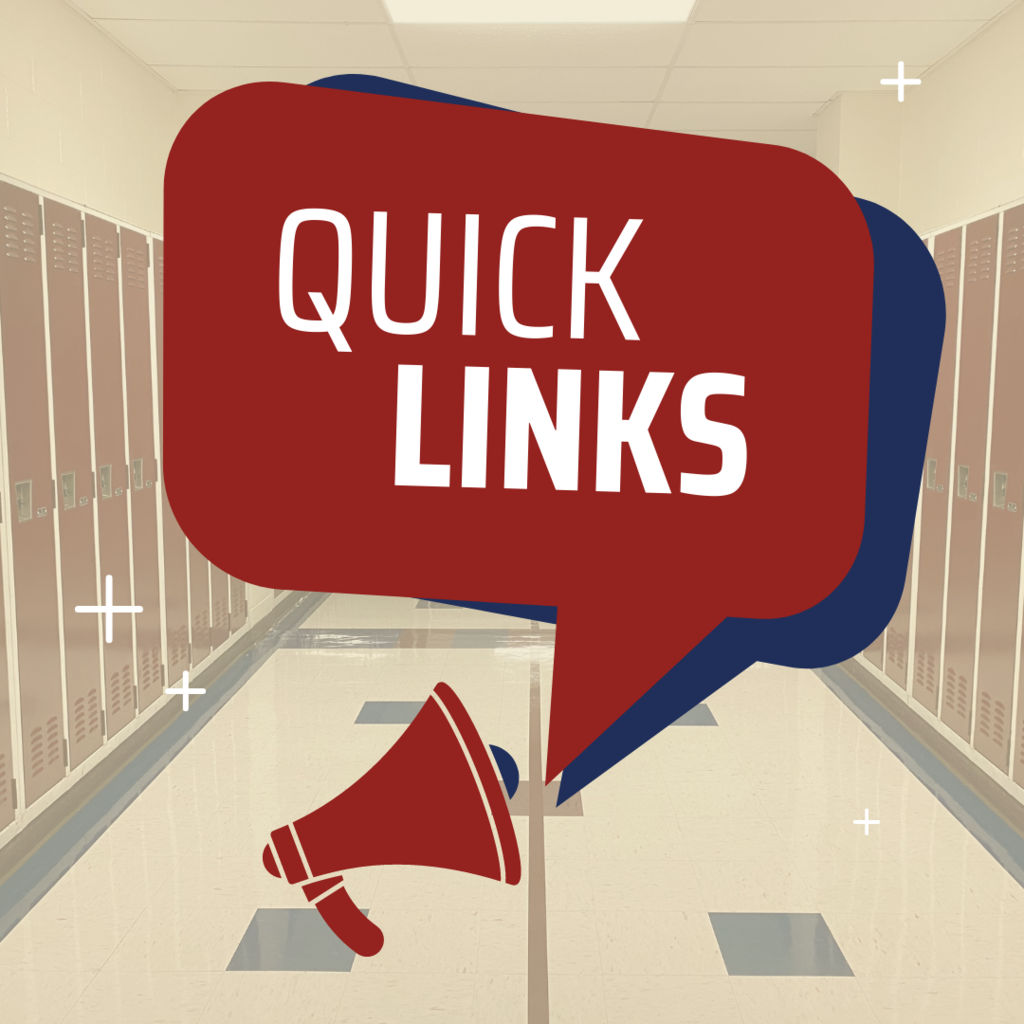 Mrs. Doherty's health classes had quite the feast last week! Thanks to the Greenville Educational Foundation, the Nicholson Family, United Rentals, and in conjunction with the Chef from Sunny Hill - students experienced a "healthier" Thanksgiving meal (traditional Thanksgiving items with a healthy twist! The event fed over 200 people in our school last week - and it was DELICIOUS!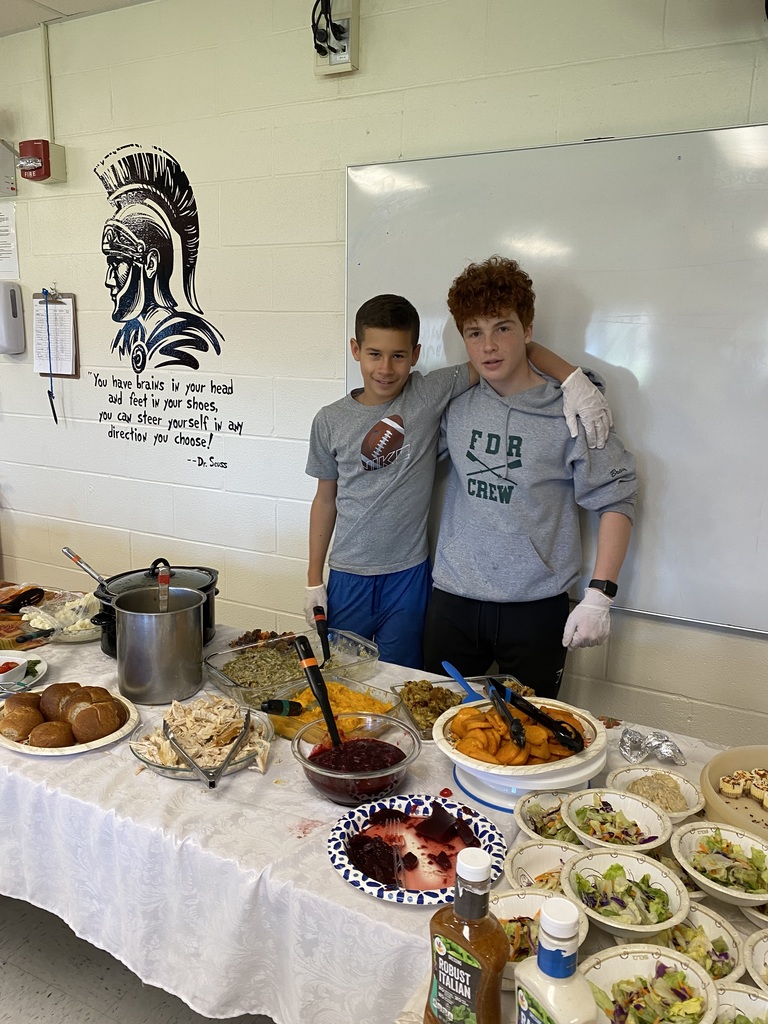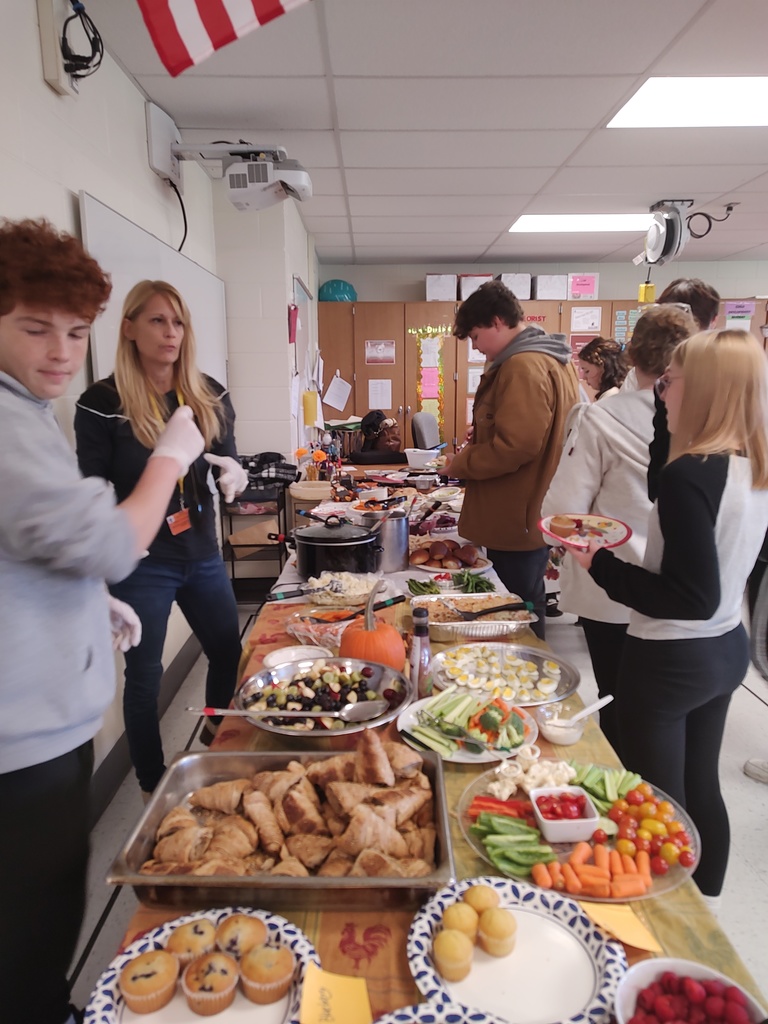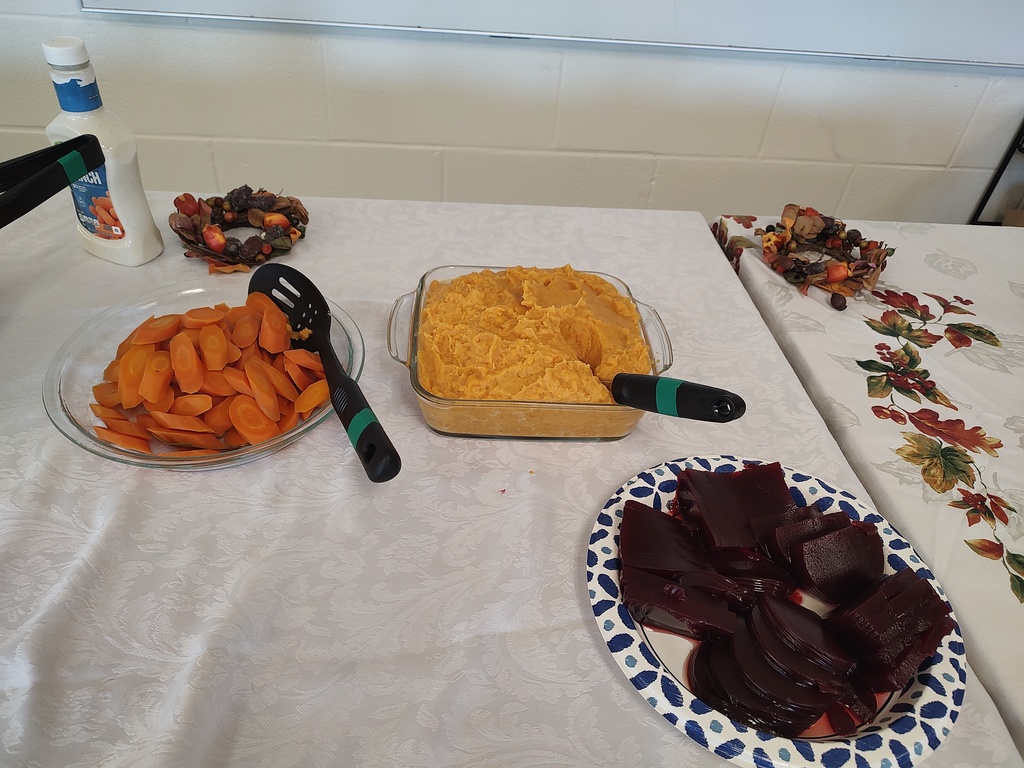 Here's what's going on this week at Greenville! ⭐Monday, November 28⭐ *Robotics Club 4:30-6pm, Room 226 *MS/HS Scholastic Book Fair *HS Yearbook Club, 3pm, Library Conference Room *Parents as Partners: Social Media Overload and the Epidemic of Loneliness, 630pm ⭐Tuesday, November 29⭐ *Capital Project Q&A Open to the Public, 6-7pm, Large Auditorium *MS After School Help: Math, Science, and ELA *MS/HS Book Club, 3-4pm, Library *MS/HS Scholastic Book Fair *HS After School Help 3-4pm: Math with Mrs. Lunde in Room 228 and Science with Ms. Sharkey, Room 233 *HS Poetry Club, 3-4pm, Room 221 ⭐Wednesday, November 30⭐ *MS After School Help: Math, Science and Social Studies *MS/HS Scholastic Book Fair *MS/HS Ping Pong Club, 3-4pm, Cafeteria *HS After School Help 3-4pm: Social Studies with Mr. Thela in Room 126 *HS Journalism Club, 3-4pm, Room 221 ⭐Thursday, December 1⭐ *MS After School Help: Math *MS/HS Scholastic Book Fair *HS After School Help 3-4pm: ELA with Mr. Karle in Room 221 *HS Art Club, 3-4pm, Room 145 *HS FFA, 3-4pm ⭐Friday, December 2⭐ **MS/HS Scholastic Book Fair *HS Mental Health Advocates meeting, 3-4pm, Library ⭐Saturday, December 3⭐ *Holiday Craft Fair Hosted by the Class of 2025, 10a-3pm **Please note dates and times are subject to change and/or cancellation. This information is compiled from the following sources: For details about Middle School events, please click here:
https://docs.google.com/document/d/1Av6S_-_eIKWSj1yNZebrInrMt13eb2eqCMf1dvV1P6E/edit
For details about High School events, please click here:
https://docs.google.com/document/d/e/2PACX-1vRdQuiZnZUp7q2HmU8oSVEKH4XDeXUT8DTj2aaTbqlOiTfZMoWMIcK5gEaeSgSTXErfH58ojKVL8zC3/pub
For details about Athletic schedules, please click here:
https://docs.google.com/spreadsheets/d/1NE9V4LHc-YX8tcg8c4xzLd1wYnwrDo3fB69l_Wwo1dY/edit#gid=416679379
For a calendar of events at Greenville, please click here:
https://www.greenvillecsd.org/o/greenville-csd/events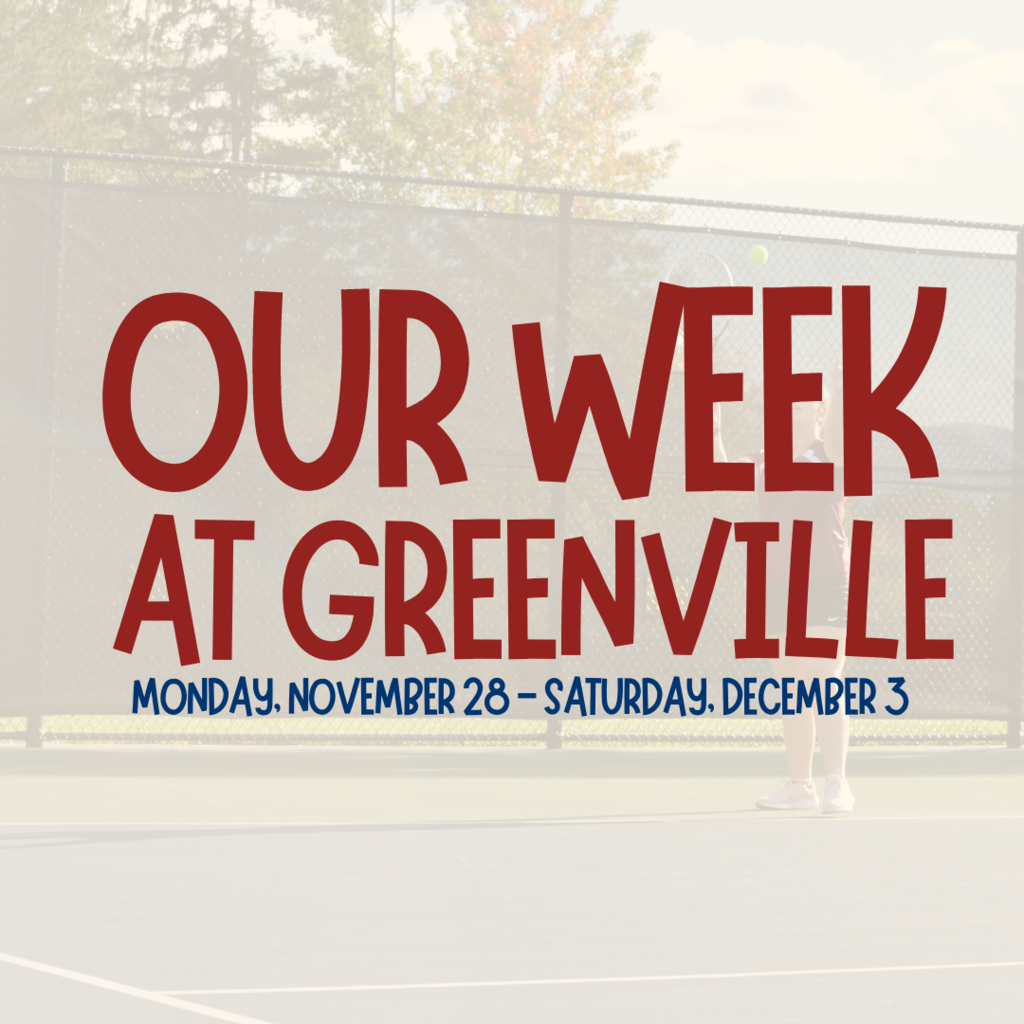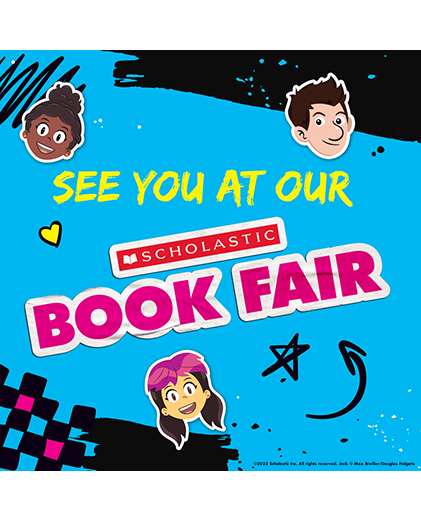 Ms. Conley, the MS/HS Library Media Specialist, had Mr. Morelli's English class take part in "Book Speed Dating" as a way to introduce students to books they otherwise might not be exposed to. Students sit at a table in front of one of four menus. Every three minutes they switch tables and use the book that corresponds to their menu to fill out a graphic organizer. After reading the first few pages and checking out the cover, students can make an informed decision about their opinion on the book by answering questions like "is this a book you could be interested in?" "how did the author pull you in?" Students experienced six different categories of books: short stories, sci-fi and fantasy, realistic fiction, verse novels, mystery and suspense, and historical fiction. They were also given a book mark to write down books of interest to them. Some of the books were so good - we have a waiting list for them!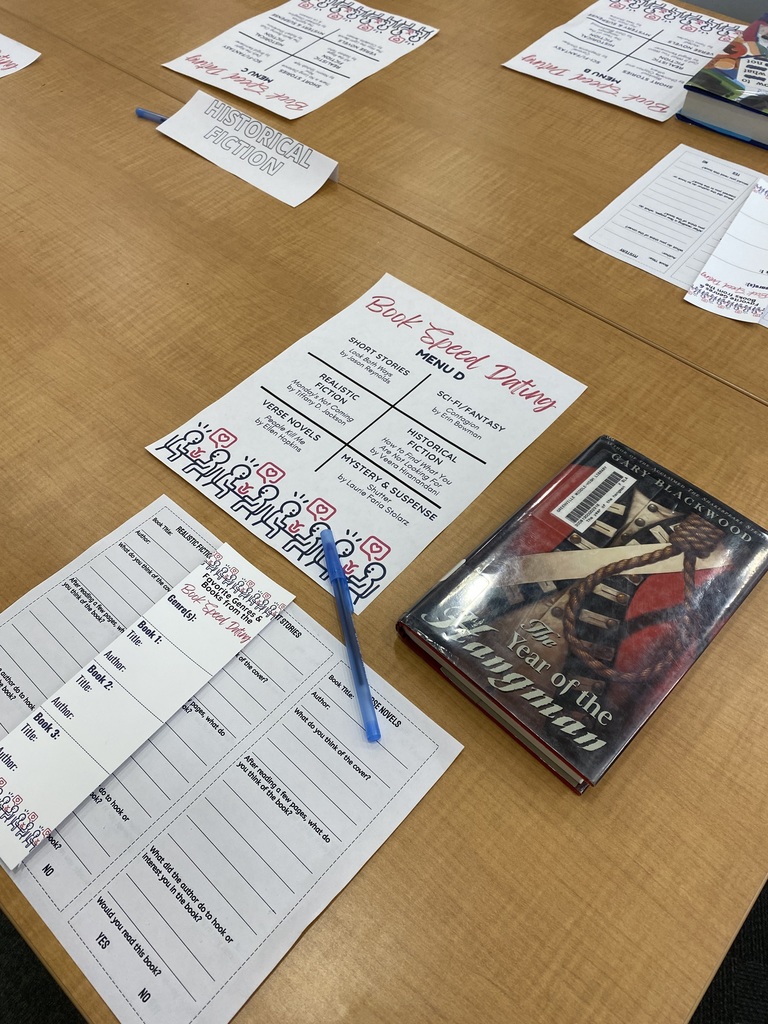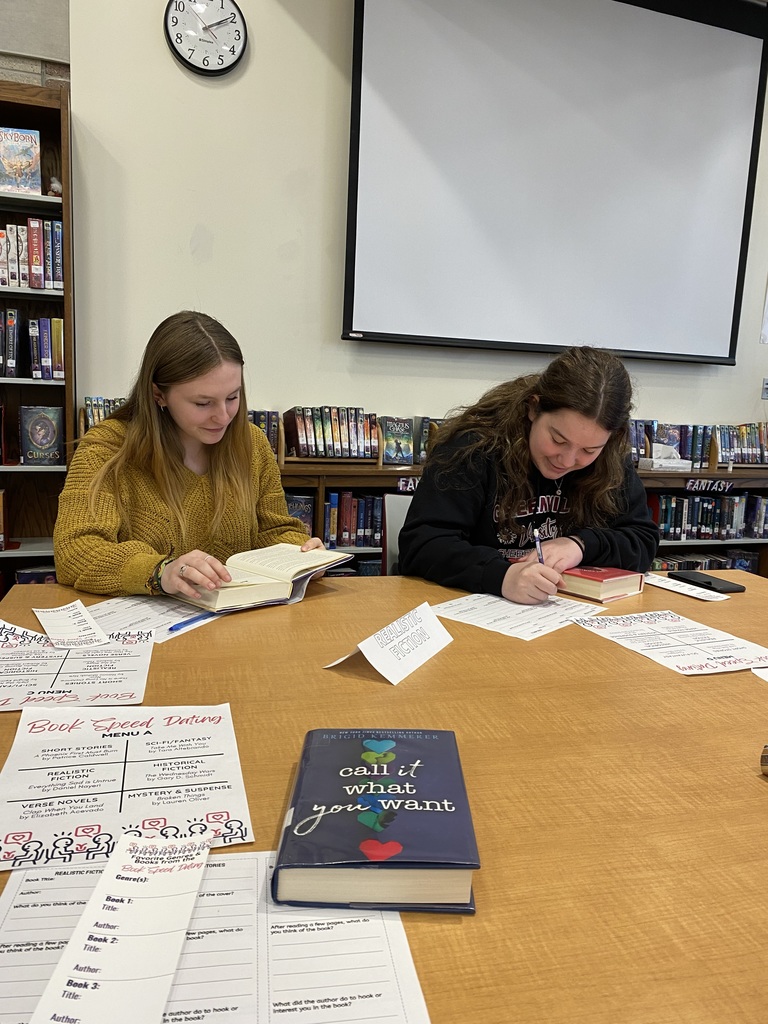 The holidays are fast approaching...need a COVID-19 test? We have extra! Many of the Department of Health provided COVID-19 tests are expiring at the end of the year. Stop by the District Office and take some home with you! The DO will be open tonight until 7pm, and all day Wednesday, November 23rd.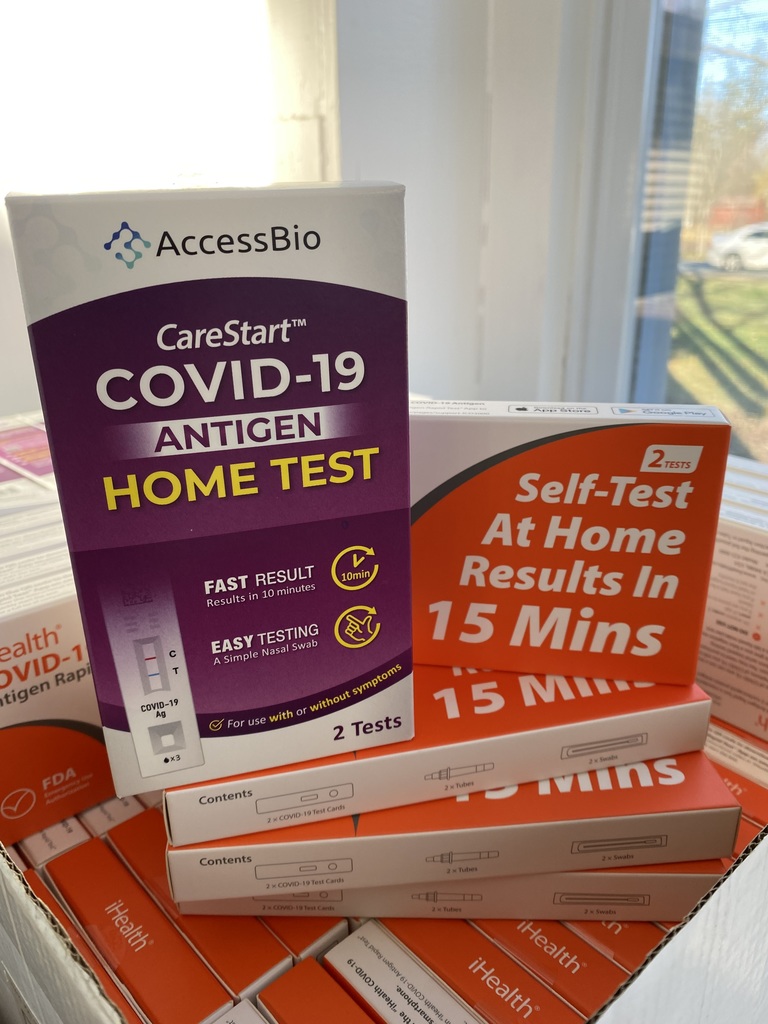 Mrs. Burke sure knows how to make learning fun! Her 7th grade Spanish classes are competing against other sections for the best food truck... the winner gets a piñata full of Colombian candies! Today, they're also completing a Thanksgiving activity where each period contributes to a turkey display using handprint cutouts listing what they're grateful for. Here at Greenville, we're grateful for teachers like Mrs. Burke!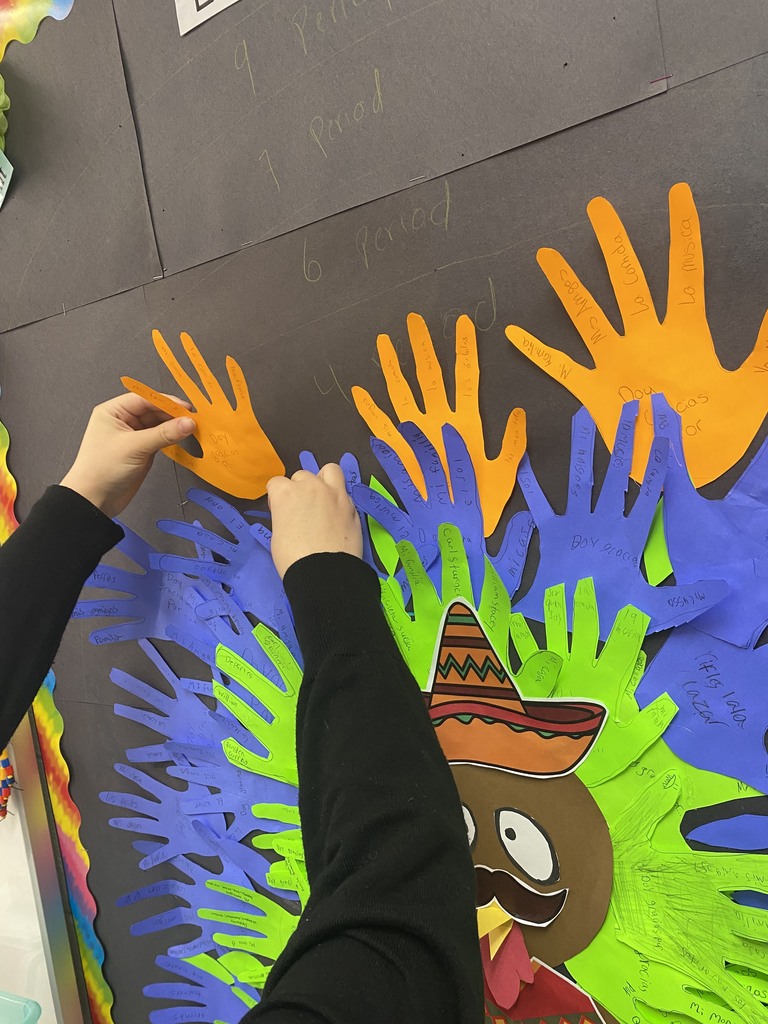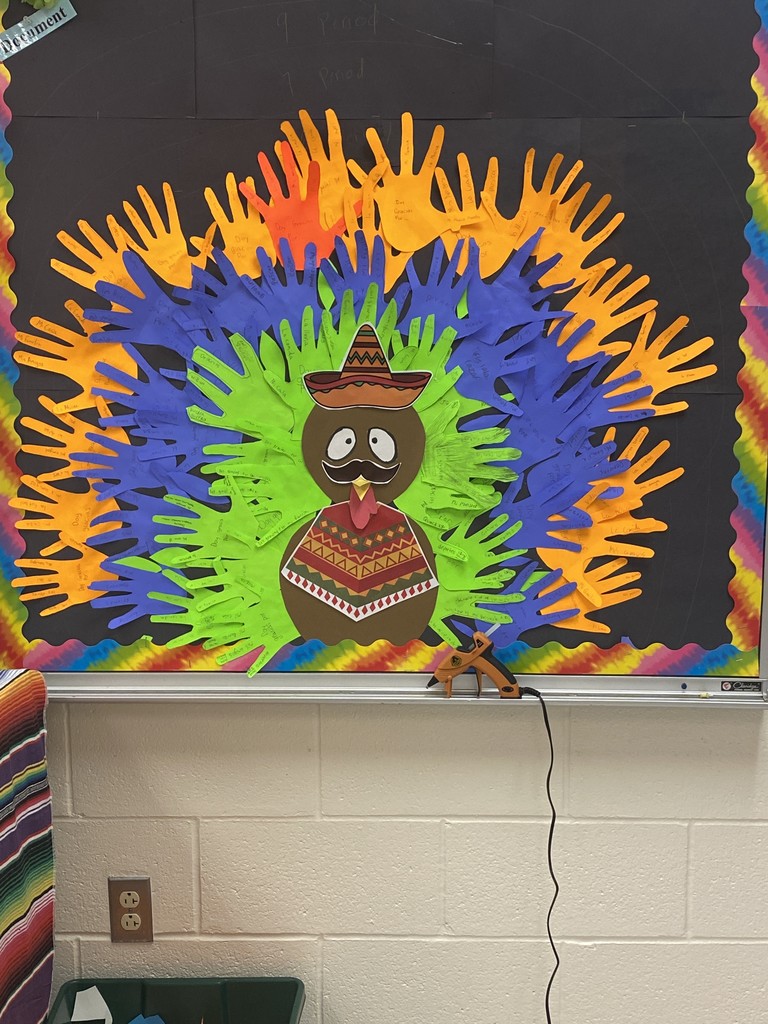 Mr. Konas' science class is working with glass! Students are studying the chemical structure of glass, and how it reacts to different elements.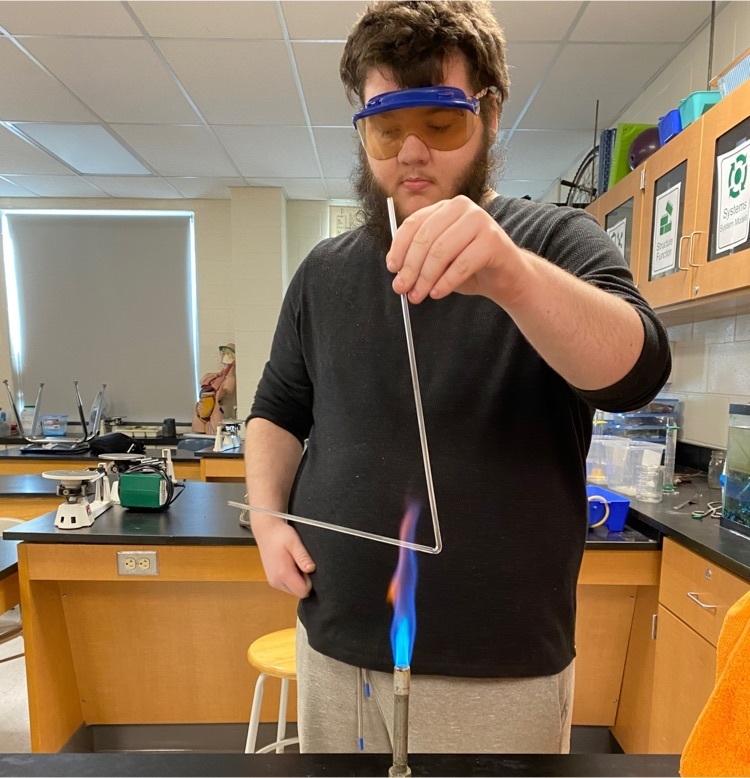 On Saturday, 18 Greenville High School students, with a few MS Junior National Society members, spent Saturday morning stringing lights on Holiday Trees alongside Greenville Rotarians at Greenville Veterans Park in preparation of Annual Holiday Tree Lighting on Friday 11/25 at 5pm. This is one of many fun community events that Interact students assist Rotary with throughout the year.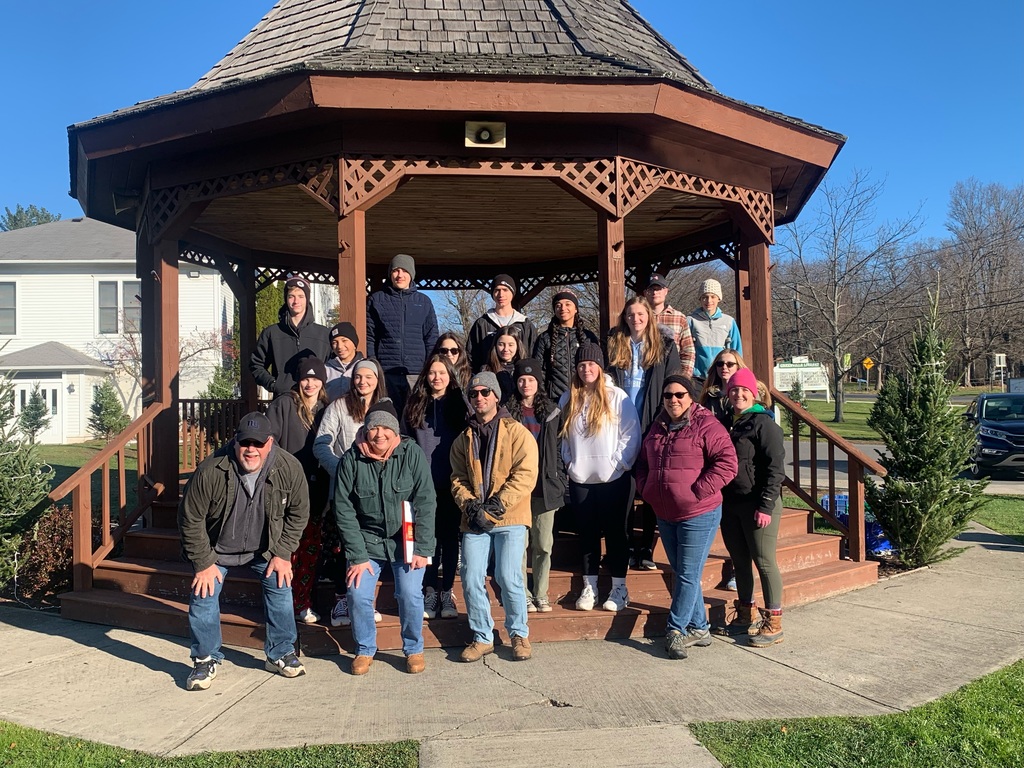 Hey middle school and high school families! Wondering what your student has been learning about in school? Check your emails for the latest curriculum newsletter...we send them out every two weeks!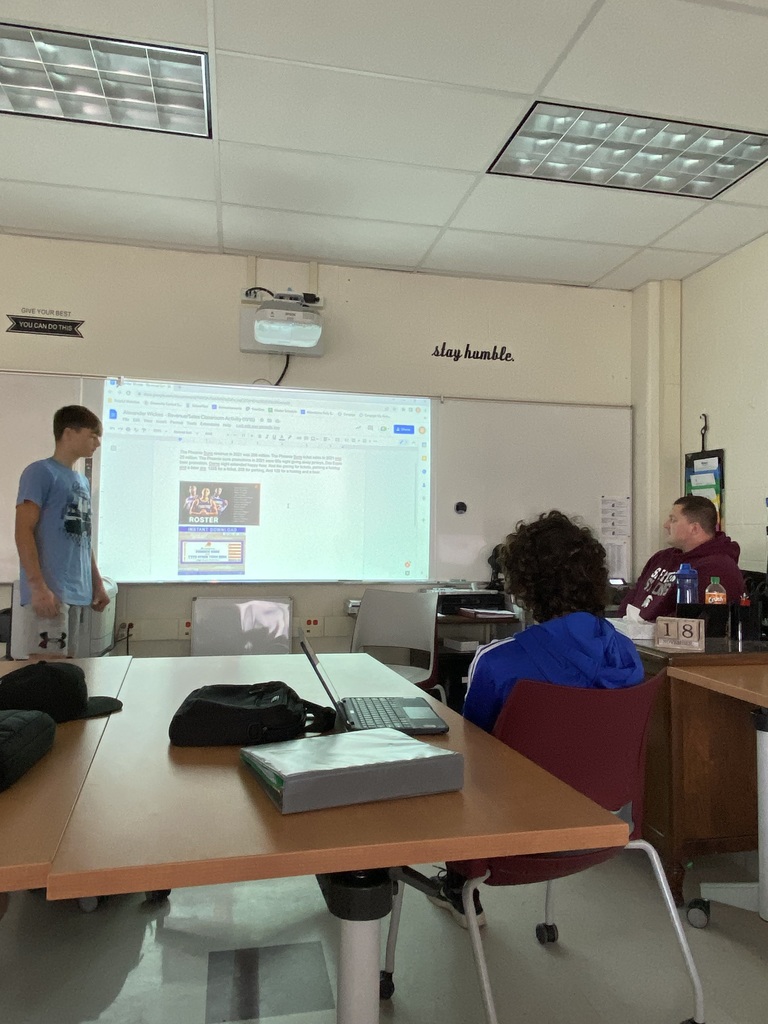 Everyone say hello to AnnMarie Geurtze, the elementary school's new Bus Notes/Attendance Secretary…better known as the first friendly face you see when you walk through the doors! AnnMarie and her husband are proud Greenville alums. She is the daughter-in-law of the late Deborah Geurtze, the former Greenville High School secretary for many years. Both of AnnMarie's kids attend school here as second and third graders. With Greenville in her blood, AnnMarie is excited to step into her new roll. She previously worked as an office medical tech and unit secretary, before joining our team as an Aide Monitor in 2020. Welcome home, AnnMarie! We're so excited to have you.

Mr. Albright's AP U.S. History class had a convention today of reform movements from the Antebellum period, which spanned the end of the War of 1812 to the start of the American Civil War in 1861. The mock "convention" was a unique way of learning about history!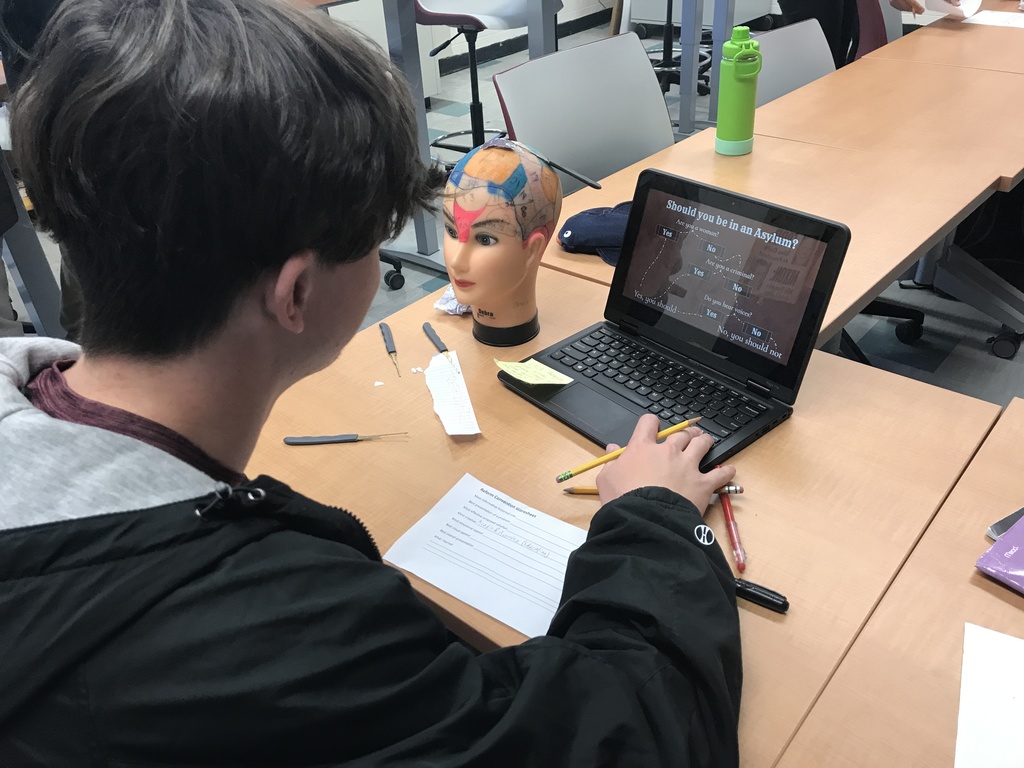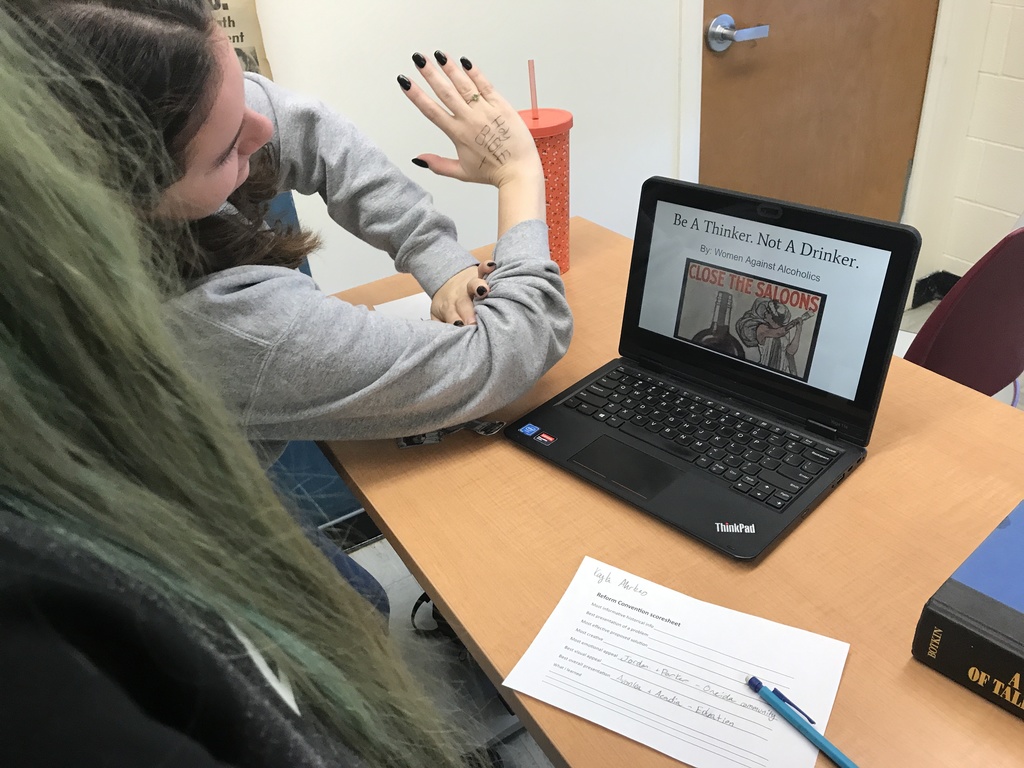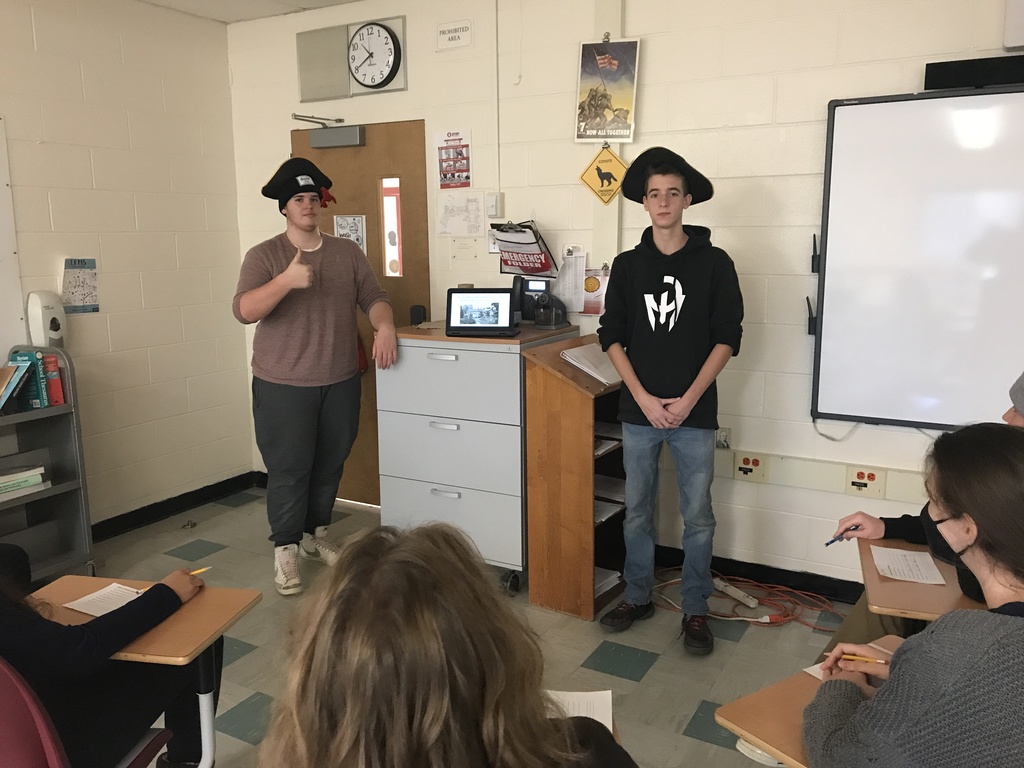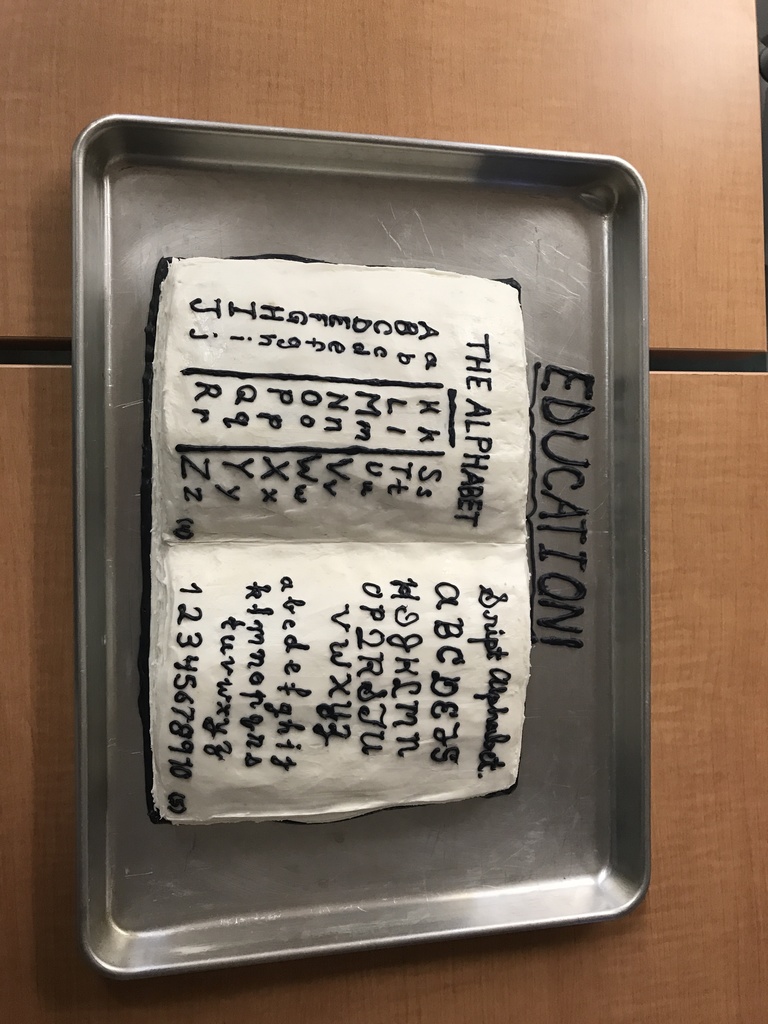 A big football debate is heating up in the 7th grade! Mrs. Manning, a Bills fan, and Mrs. Carlton, a Browns fan, have been trading messages via the library whiteboard all week in anticipation of their team s matchup on Sunday. Each teacher has worn their respective team's swag all week, creating quite the stir at the Middle School. Many 7th graders have actually taken sides, some going so far as to use the Library Media Center Makerspace to create pro Bills and pro Browns buttons to show their allegiance! The pair has a bet that whoever's team loses has to wear the opposing team's swag on Monday. Stay tuned to see who comes out victorious in this 7th grade battle of the NFL teams!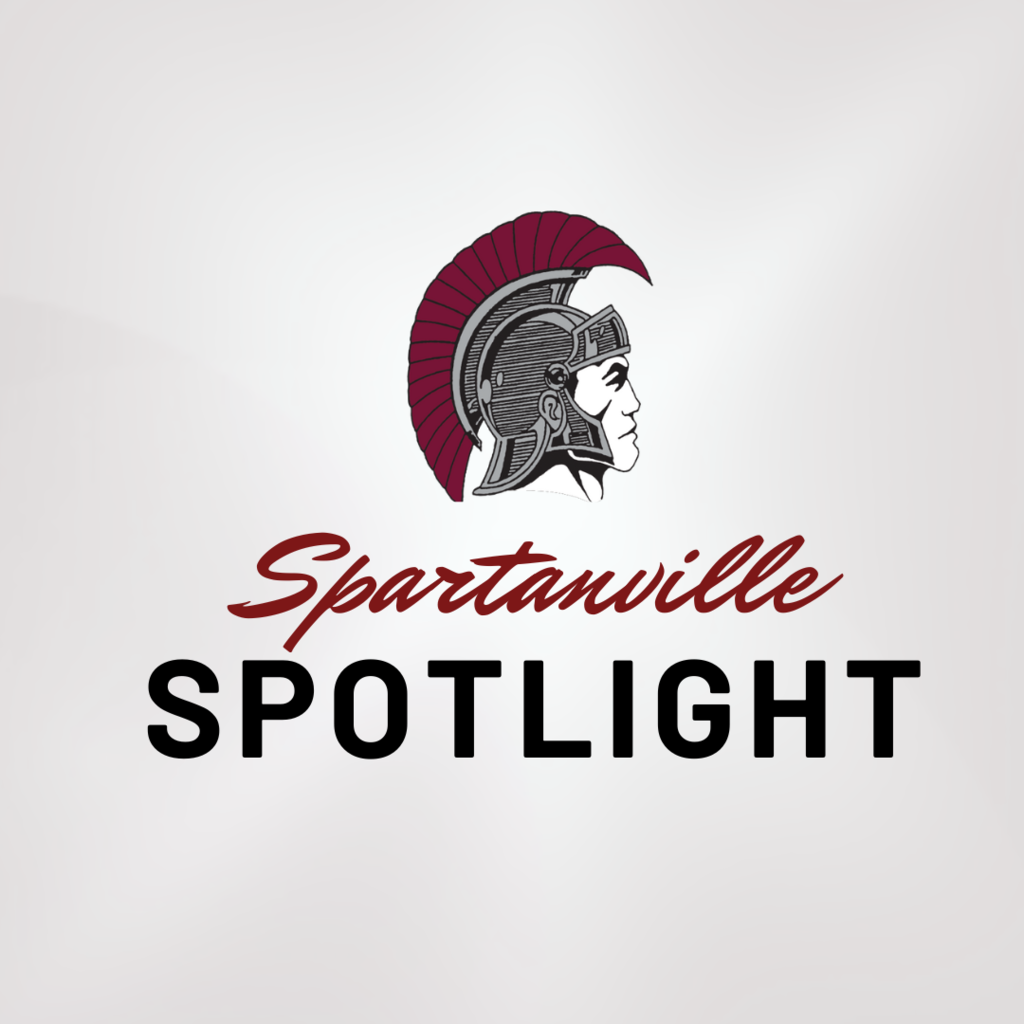 Students in Mrs. Pecylak's Child Development class got a visit from our School Resource Officer, Deputy Rogers, for a lesson on car seat safety. Complete with car seat installation demonstration in his cop car!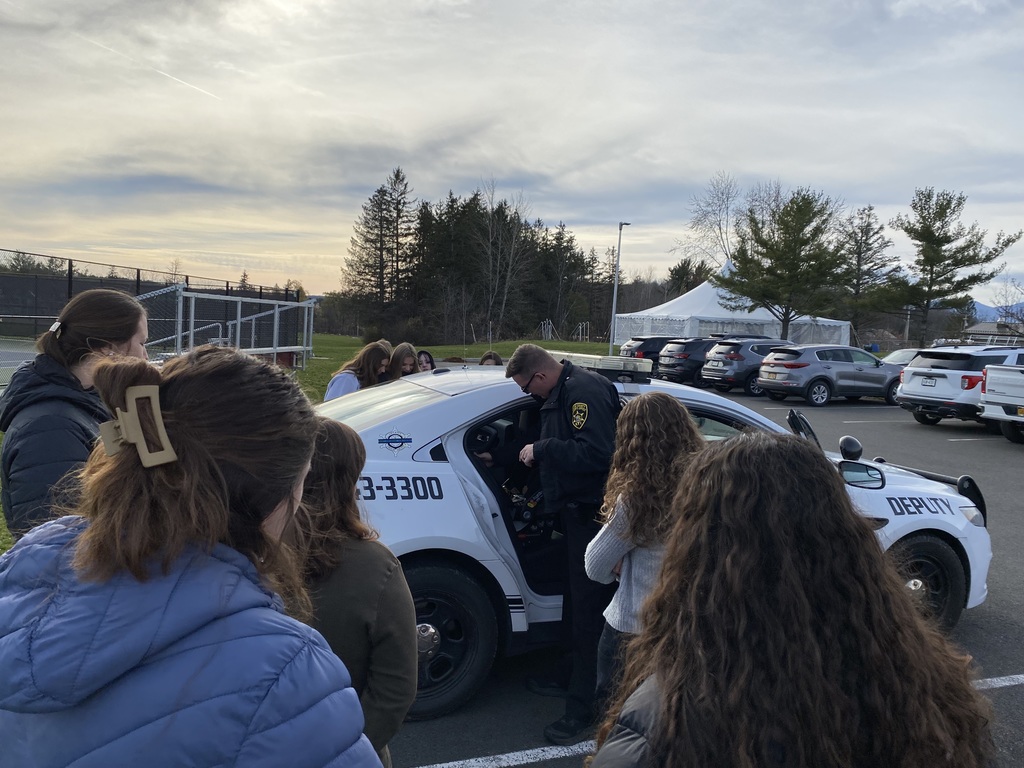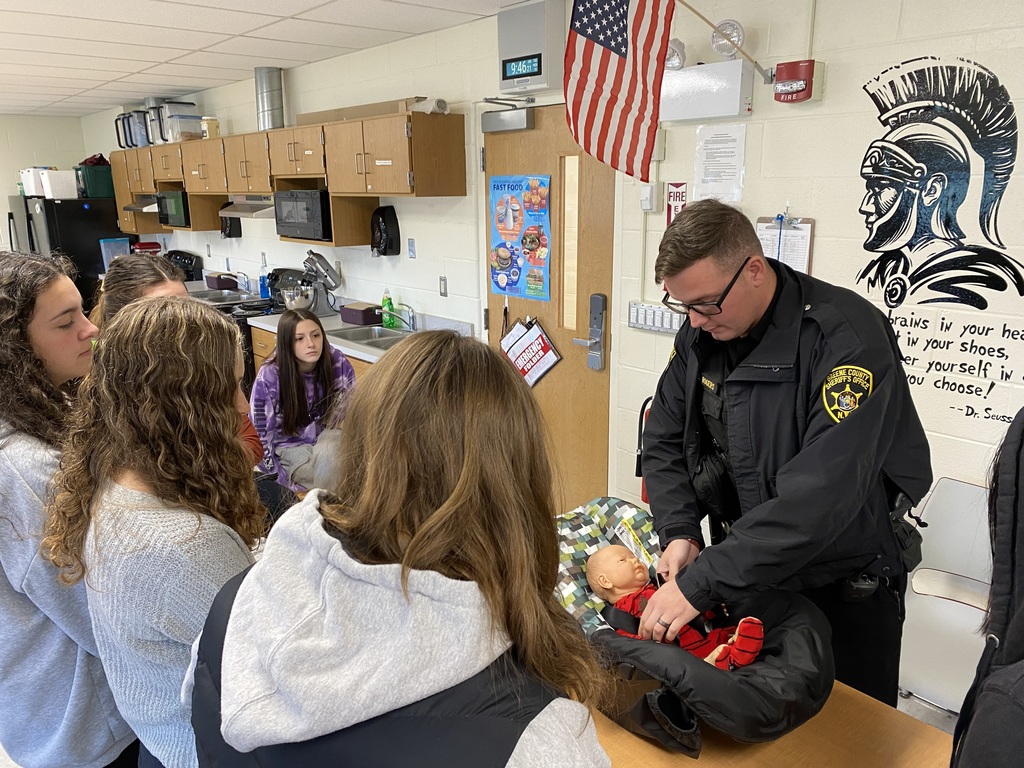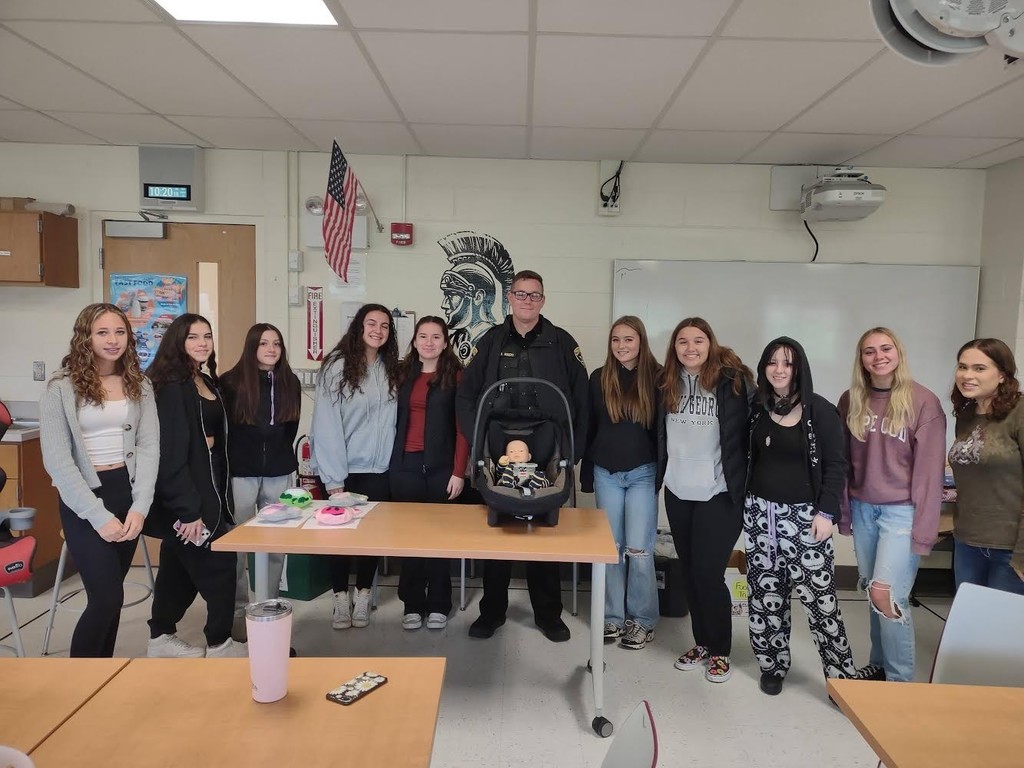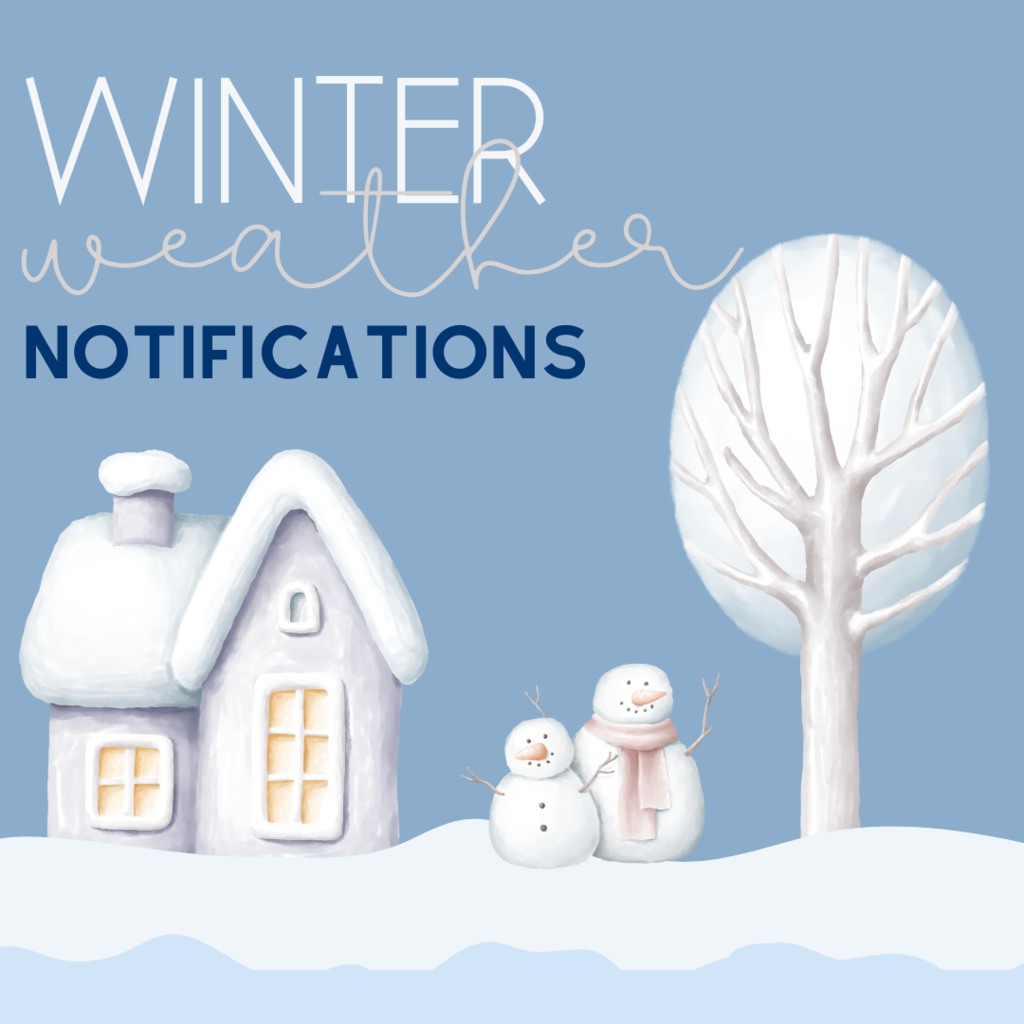 Join us in celebrating our community with friends and unique handmade gifts available for purchase at our Holiday Craft Fair hosted by the class of 2025. Saturday, December 3, 2022 10am-3pm at Greenville High School For questions contact Jamie Pecylak
pecylakj@greenvillecsd.org
or Jessica Coons
coonsj@greenvillecsd.org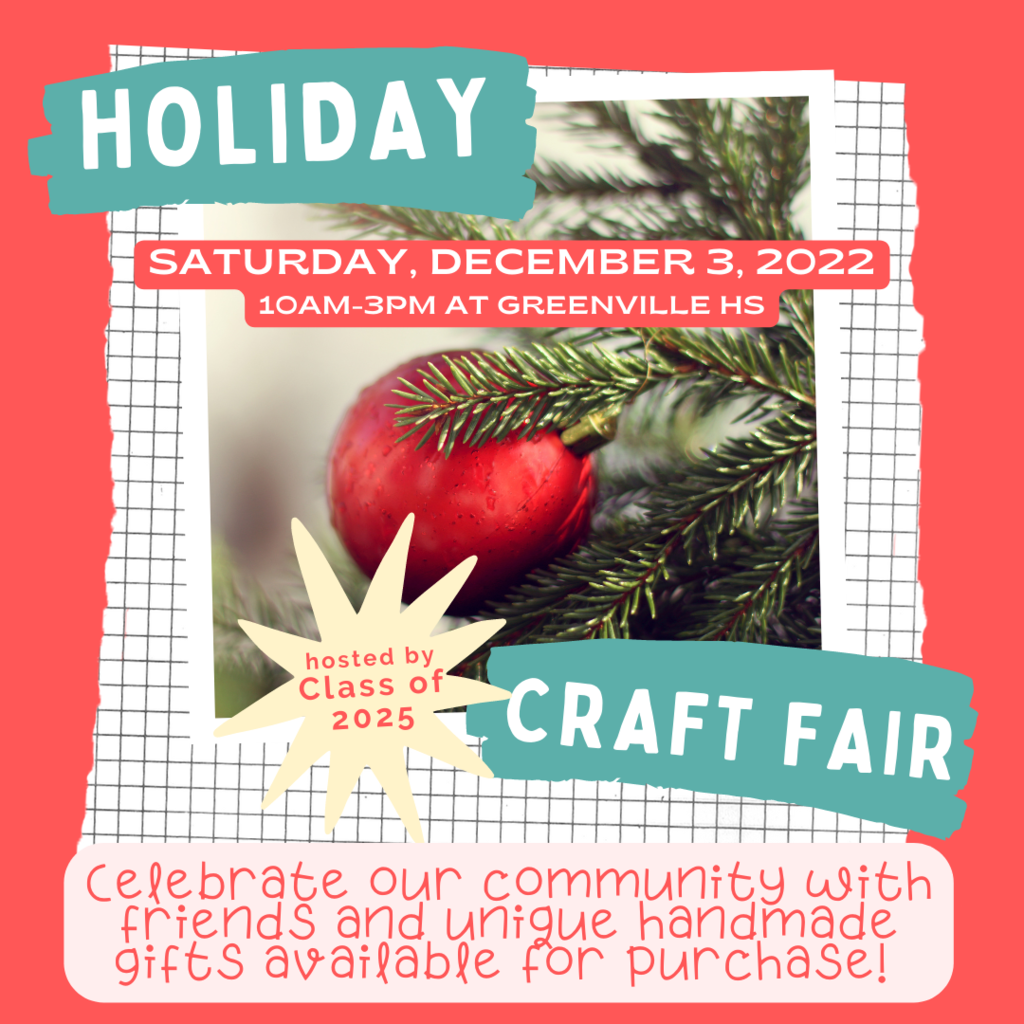 We've been very fortunate to have Mrs. Moylan come out of retirement to start the school year with us teaching Social Studies 6. It was a tough start with the loss of JoAnn Simmons, and Mrs. Moylan stepped in during a difficult time. Friday was Mrs. Moylan's last day, and we can't thank her enough! From our hiring process this fall, we are very excited to welcome Ms. Jennifer Zeh as a new faculty member teaching sixth grade Social Studies. Ms. Zeh, pronounced "ZAY," joins us with over 15 years of teaching experience. Most recently she was a 5th and 6th grade English teacher at St. Gregory's, as well as a 5th grade Humanities teacher. Ms. Zeh started her new position on Monday, and is excited for the opportunity to teach at Greenville. Welcome Ms. Zeh, and thank you Mrs. Moylan!